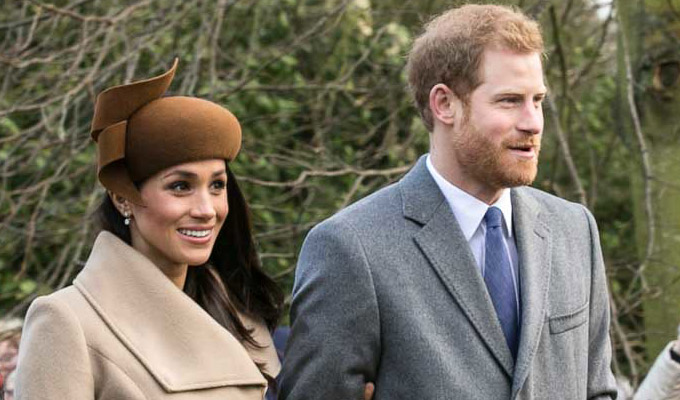 The Simpsons: We'd love to have Harry and Meghan on the show...
The Simpsons producers have made a play to get the Duke and Duchess of Sussex to cameo on their show.
They say the royal couple would be more than welcome after Harry touted his wife for work with Disney chairman Robert Iger,
Showrunner Al Jean told the Radio Times: 'We've talked about Harry and Meghan. I hear she wants to do voiceover work. So, if they're reading this, give us a call.'
Last year at the Lion King premiere Prince Harry pointed to his wife and told Iger: 'You know she does voiceovers, right? You seem surprised but yes, she's really interested.'
Jean also addressed the controversy about Apu Nahasapeemapetilon and racial stereotyping, especially as he was voiced by white actor Hank Azaria.
'If we were casting the character now, we'd cast someone who was ethnically correct to play Apu.' he told the magazine. 'The way we always wrote him, though, was as a hardworking, thoughtful family man who was smarter than everyone else in Springfield.
'The majority of the jokes were about Springfield not appreciating what a gem he is. So we're proud of him.'
Meanwhile, Yeardley Smith, who plays Lisa Simpson, also said she'd love Greta Thunberg to appear on the show.
'She'd be passing through Springfield and find that she has so much in common with Lisa,' the actress suggested. 'But the heartbreaker would be when Greta moved on to her next stop and Lisa would be with all those people in the town who wish she'd just keep her trap shut.'
Published: 24 Mar 2020
What do you think?