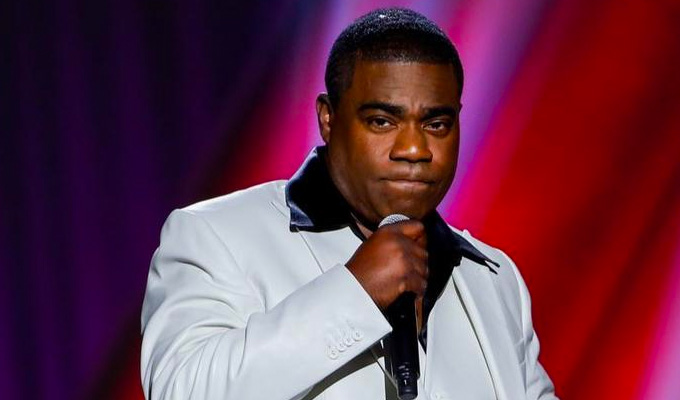 Tracy Morgan in another car crash
Five years ago he nearly lost his life in a terrifying freeway crash that killed his friend Jimmy McNair.
Now 30 Rock star Tracy Morgan has been involved in another road accident – just minutes after collecting a brand new £1million Bugatti.
He was involved in a minor collision with a Honda SUV on a busy New York street yesterday afternoon, apparently causing some scratches and scuffs to his new motor but no serious dents.
Morgan walked away from the scene, although gossip website TMZ said he complained of some pain and was checked out by paramedics on the scene.
He later tweeted: 'Thanks for any concern but I am totally fine. My NEW CAR? We shall see.'
Published: 5 Jun 2019
Recent Punching Up
What do you think?