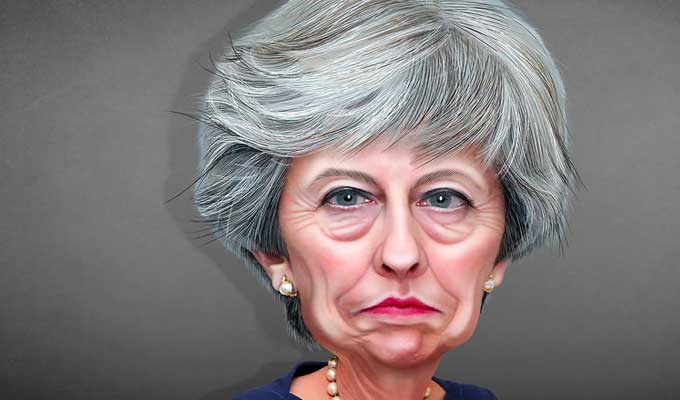 On THAT Theresa May entrance dance...
Tweets of the week
I've just seen Theresa May dance onto the stage, and if that's not a reason to ban free movement, I don't know what is.

— Grry Bainbridge (@Gary_Bainbridge) October 3, 2018
It's a little known fact that the writer of "Winnie the Pooh", A.A.Milne, had a smaller brother called A.A.A Milne.

— Tony Cowards (@TonyCowards) October 1, 2018
I ate so much last night I couldn't put on my tie this morning

— Glenn Moore (@TheNewsAtGlenn) September 29, 2018
I like to throw a comma in random places when writing numbers like 10,98 and 7,6,500,1 and nobody can legally do me for it

— Adam Hess (@adamhess1) October 1, 2018
My mate's been jailed for stealing a nightclub's courtesy car. He got a long stretch.

— Ian Power (@IHPower) October 5, 2018
Published: 5 Oct 2018
Recent Punching Up
What do you think?