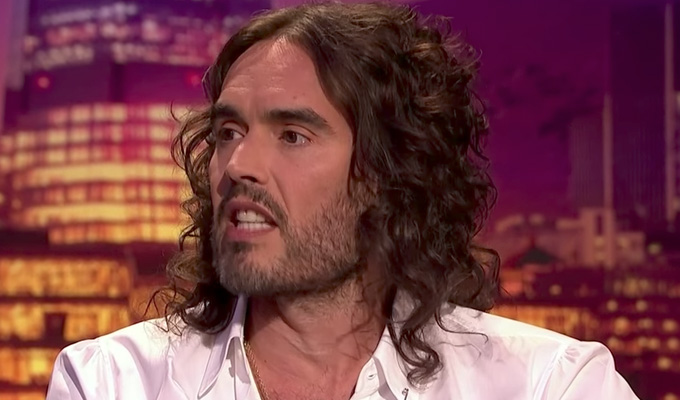 Russell Brand: I auditioned to be in 5ive
Russell Brand has often spoken of his shameful past – but now a new low has come to light. He one auditioned to join boyband 5ive.
The comic revealed details of his 'pitiful' audition when he appeared on The Late Late Show with James Corden this week.
'As a young man, I made many mistakes,' Brand explained. 'We've already mentioned the crack and heroin…
'During one of my frenzies brought on by the methamphetamine, I thought that perhaps I'd do rather well in the boyband 5ive."
'So I went along, auditioned for it, and – as you can tell – they did not accept me in the band.'
He admitted he didn't make the best of impressions, turning up swigging a can of Tenants Super, which he put down on the desk.
'I believe I sang More Than Words by the band Extreme. I'll recreate it if you want but it was a disaster then, and I think it would be even worse now,'
'It was a pitiful experience, the people were staring down at the table in disbelief and great disappointment by the time I left.'
Corden, who is fronting a week of shows from London, told Brand 'You've got the face for it and you've got the moves.'
'I could have been the maverick in the boyband. The troubled one, the first into rehab one,' Brand said.
Published: 9 Jun 2017
Recent Punching Up
What do you think?