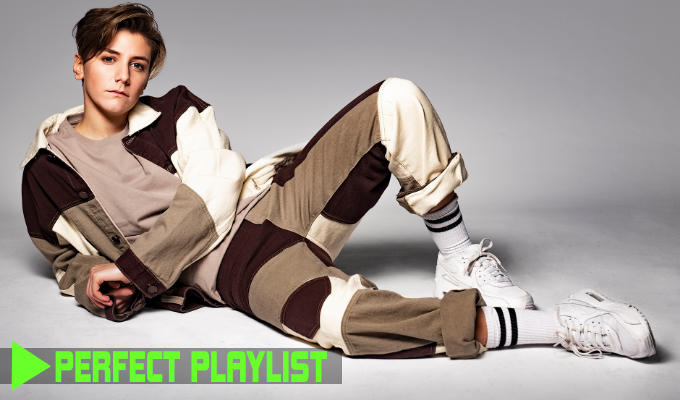 'This made me want to be a comedian again'
The first time I watched John Mulaney's stand up special was in 2017.
My cousin suggested it to me and I never, ever usually watch things that people tell me to. I was a few years into doing stand-up by that point and I was in that very cynical and grumpy stage of not wanting to watch stand-up when I didn't have to.
The Comeback Kid turned all of that around for me. It's a perfect special, in my opinion. From the moment Mulaney walks out on to the stage, he delivers the most natural hour of stand-up that feels fresh whilst also being clearly so meticulously planned. It made me want to be a comedian again.
It's available on Netflix.
Absolutely Fabulous
I have said this before and I will say it again. Jennifer Saunders' Ab Fab is perfection. I love every second of it. It's wicked and evil and hilarious and it brings me so much joy.
Sean McLoughlin: Hail Mary
My first agent took me to see Sean McLoughlin in 2015 It was the first show I ever saw at Soho Theatre in London and he was incredible.
His latest show, Hail Mary, is even better. It is relentlessly funny, every punchline is unexpected and inspired. The ending is incredible - I won't spoil it. It's on Spotify - go listen!
am a big fan of Sean and also can now proudly call him a friend (he will dispute this).
Schitt's Creek
I have boarded the Schitt's Creek train late. I discovered it this year in lockdown and it has been a complete joy. I live for Catherine O'Hara as Moira Rose. I would watch that character do absolutely anything.
Every iteration of Blackadder
When I was in primary school I went to a friend's house and she had a VHS box set of the complete collection of Blackadder. We watched it with oven chips and chicken nuggets and it was the best day ever.
had never felt more represented by a character on screen until I saw Tony Robinson's Baldrick. It also taught me 'sod off' which I have enjoyed using ever since.
Flo and Joan
As a self-involved comedian, the best kind of comedy is that comedy that I could never, ever do. Flo and Joan, aka Nicola and Rosie, are absolutely brilliant, hilariously talented musicians/lyricists.
Their songs are brilliant and unexpected and so, so silly and their performance of them is truly wonderful.
• Sarah is at Pleasance London tomorrow (Wednesday _ as part of the venue's Comedy Comeback Season (Tickets) and then at Soho Theatre in June.
Published: 18 May 2021
What do you think?