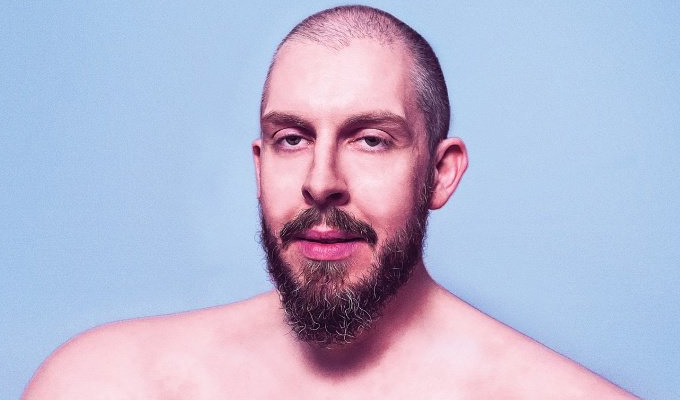 'It's not cool to say it, but this sitcom is exceptional'
Comedy is obviously subjective and if you asked me on another day I'd probably pick six different people or shows but as of this morning, this is my list of the six greatest comedians/comedies in the history of mankind.
Dave Allen
Dave Allen was my favourite comedian before I knew what comedy was. I would watch his BBC show and be transfixed. I suspect that growing up in an Irish household and watching Dave Allen regularly is the reason I do the rambling style of comedy I do today. He proves that you don't need to run around the stage to keep an audience's attention.
Addy Van Der Borgh
Addy was the first stand-up I ever saw live so has to make the list. It was probably 2002 and I had never been to a comedy club and had no idea that one day I'd do it.
Addy came on stage at the Banana Cabaret and was so funny and in the moment that it changed my whole view of comedy. He makes it look so fun and silly and is such a natural clown that in that moment a spark went off that ultimately ended up with me becoming a comedian a few years down the line.
Game On (Season 1)
Maybe the least 'cool' sitcom choice ever to make it on to a Perfect Playlist, but I stand by my opinion that season one of Game On is exceptional. Three fragile idiots under one roof with Ben Chaplin putting in one my all time favourite sitcom performances as Matthew.
For what on the surface could seem quite a 'laddy' sitcom, it's actually really bleak and the three characters are all so damaged you can't help but root for them.
Norm Macdonald Live (The Gilbert Gottfried episode)
This holds the record for the most I've ever laughed at a podcast. Norm is one of my favourite stand-ups and his short-lived (but soon returning) YouTube show, which was also released as a podcast, is a lesson in not giving a shit about professionalism but just enjoying yourself as a comic.
At times it is self-indulgent nonsense, but every now and again they'll find gold. The Michael Douglas conversation from 22 minutes into this episode had me crying with laughter on my own.
/p>
Chelsea Peretti: One Of The Greats
I very rarely watch stand-up specials as find it hard to enjoy it if I'm not in the room. I'm a sucker for a live gig. I also often find they are recorded in rooms that are too big for stand-up and look soulless. That being said, I watched Chelsea Peretti's on the recommendation of comedian Danny McLoughlin (check him out, he's a funny boy) and am very happy I did.
Not only is she very funny but is the first person I've seen actually make the production funny. The cutaways to fake audience members or her inner fears lurking in the wings are so good and make it worthwhile watching for those of us not in the room.
It was an inspiration to see someone mess with the standard form.
Babysitting Trevor
OK, I know it's arrogant to pick your own thing here but I'm not picking this podcast because of my part in it but because of Trevor Crook's. Trevor is a legend of the comedy circuit known not only for being a very funny comic but also for his eccentricities.
Over the last few years, my partner in crime Chris Martin and I have got to know Trev and grown to love him. A couple of years back we invited him on our podcast and he made us laugh so much. After another appearance and the feedback from listeners it was clear that Trev needed an outlet (as much for his own mental wellbeing as our entertainment). That's where the idea came from for us to spend time with Trev and document his thoughts. The rest is history.
Recording the first series was so much fun and we're now planning season 2.
• Carl Donnelly: The Nutter on The Bus, Heroes @ Bob's BlundaBus, 19:30 and The Carl Donnelly & Chris Martin Podcast Live; Heroes @ The Hive, 21:45
Published: 3 Aug 2017
Recent Perfect Playlist
What do you think?