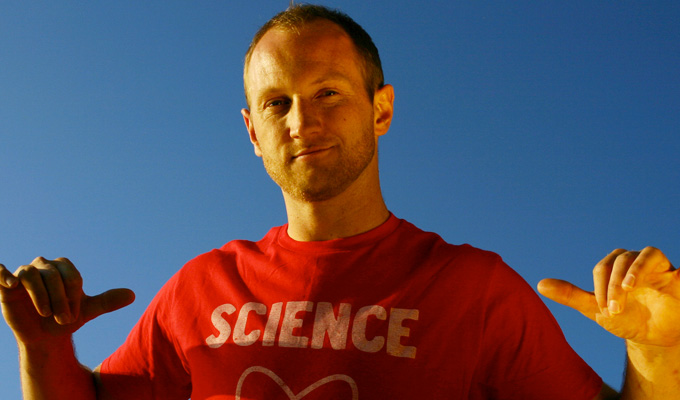 'I wish Put A Dick In Her Ear was a real song...'
Jon Stewart's political ju-jitsu
The best comedy skewers hypocrisy mercilessly and no one is better at turning up the heat on hypocrisy mongers at Fox News than Jon Stewart. Witness this deft act of political ju jitsu where he turns the force of their outrage back on their own shenanigans. We'll miss you Jon, don't retire!
Tim Minchin expresses love and statistical reality at the same time
Until I got married, each woman I got romantically involved with for any significant period of time would inevitably ask my philosophy of love and relationships, and rather than circumlocution I would just play them this song. To me it's both hilarious and genuinely romantic and mercilessly rational and when those three things go together you have perfection.
Chris Rock defending rap music
Defending rap music is part of a rapper's job, kind of like explaining that yes, bowling is a real sport, is part of a professional bowler's job.
Chris Rock has always been a hip-hop comic, and in this clip he both redeems rap as an artform and also skewers it thoroughly for its frequent shallowness and misogyny. Of course, we rap lovers don't only love the good rap but the ugly rap as well, which somehow feels grotesquely beautiful. And I wish Put A Dick In Her Ear was a real song.
Jim Jeffries on gun control
https://www.youtube.com/watch?v=mcF6bbq77mE
You just know that half the people laughing out loud at this segment are the same people who shout 'don't touch my gun!' when a politician proposes reform. It shows that if you can make people laugh at something, you can take the venom out of it for them, and that's a step towards changing their minds.
Louis CK provokes our dark side
The content of this routine is good, but the timing and anticipation and build are genius, leaving the audience laughing harder at what he hasn't even said yet than what he actually ends up saying, and forcing us all to admit that we have the same thoughts, sometimes. Or, for professional comics, most times.
Comedian-In-Chief
I love comedy that comes from a source you wouldn't expect it to come from, which is why I was blown away by Obama's performance at the White House Correspondents' Dinner this year. Whether or not he wrote all of these jokes, his comic timing is amazing and he doesn't flinch while sending up some of the heaviest criticisms levelled at him. You had me at 'rhymes-with-bucket list'.
• Baba Brinkman and Heather Berlin: Off the Top is on at Canons' Gait at 12.10, and Baba Brinkman's Rap Guide to Climate Chaos is on at the Gilded Balloon at 7pm.
Published: 28 Aug 2015
What do you think?