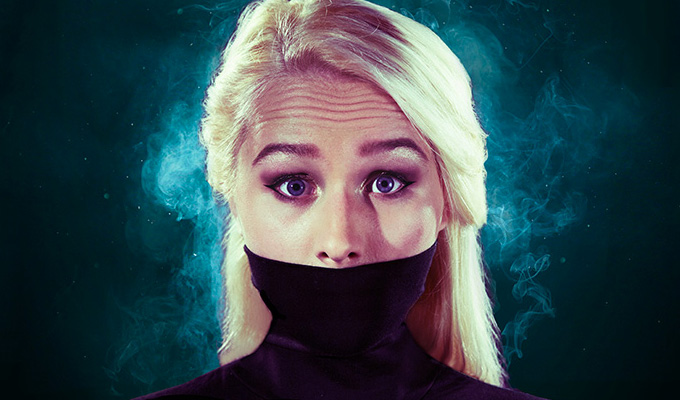 Proof that kids are better than adults..
Flight of the Concords: Feel Inside
I think my life splits into before I saw this and afterwards. It's basically the Flight Of The Conchords co-writing a song with a bunch of kids by asking them for lyrical suggestions. Already a winning premise* BUT also, the song is charity single AND the kids steal the show. PLUS: kiwi accents.
(*which I have since blatantly copied infinitely as I get people to tell me confessions/awkward secrets and I turn them into musical comedy)
The Scared is Scared
Another video that proves that kids are better than adults. The description reads: 'I asked a six year old what my movie should be about, and this is what he told me.'
Nuff said. highlights include: all of it.
Madonna's 1990 Documentary: Truth or Dare
Next time you question your career and the sequence of choices that have brought you to live the life you lead watch THIS. Prepare to have these thoughts in this order
• Wtf am I doing with my life? I need a better existence. Look at Madonna in 1990.
• no wait, no. my existence is great. Can even you imagine having to be Madonna in 1990.
• Is that Kevin Kostner?
It's a heady mix of fabulous costumes and her parents almost forgetting to come to her tour.
Lano and Woodley
These two are national treasures and top legends. They won what was then the Perrier award in 1994 and eventually a whole TV show called The Adventures of Lano and Woodley, which is well worth binge watching on YouTube.
I saw them at the Sydney Opera House as a young sprout and I remember the seats shaking from the laughter in the room. #formative.
THIS cover of Countdown by Beyonce
I watch this video to remind me to work harder. Look at what this guy did! NEVER GIVE UP!
I also watch it to remind me of what it was like to be a teenager.
Remember being a teenager and having this much spare time? this much enthusiasm about projects?
For me, it was trying to be a kitschy jewellery entrepreneur (or kingpin). I made necklaces out of melted beads inspired my Nintendo characters from the 80s. Each Mario and Luigi took an hour to make, and a princess peach was twice that. I made hundreds. I got multiple iron burns on my hands. Still, I kept going.
But why? so I could sell them for $3 each? so I could feel more connected to a decade I had never even been alive in? Nah. The reason was JUST BECAUSE. That's how teenagers work. They just do things because their soul HAS to. We all need to be more like this guy.
Cat boarding
An important reminder that entertainment can be so simple. So pure.
• Yve Blake: Lie Collector is on at the Pleasance Dome at 17:20. If you have confessions or secrets to inspire her, visit WhoWereWe.com..
Published: 20 Aug 2015
What do you think?