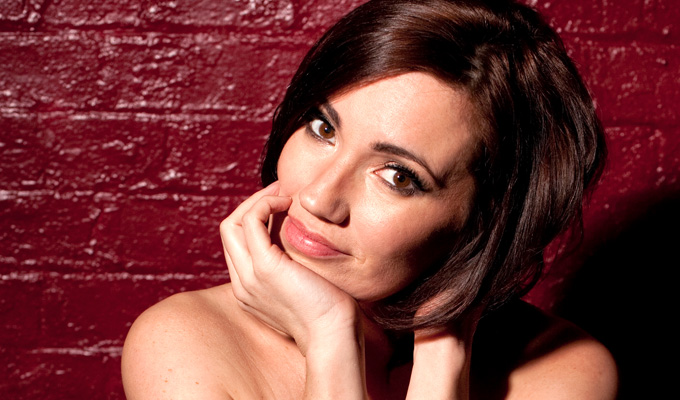 I discovered that beautiful women could be funny!
Scotch and Wry
As a child I was allowed to stay up late on Hogmanay and watch TV with my parents. I was allowed to stay up until the 'bells', welcome in the New Year and then I went to bed.
Every year we would watch Scotch and Wry: the New Year Special, with the amazing Ricky Fulton. I loved the jokes I got and I loved watching my parents laugh at the jokes I didn't get. Nothing felt as warm and lovely as watching Scottish in-jokes with my folks.
The Muppets
My next favourite sketch show was – obviously – The Muppets. Every week without fail was brilliant.
Not The Nine O'Clock News
My step-dad was a big comedy fan and occasionally he would let me stay up late to watch Not The Nine O'Clock News. I loved it and was amazed at how shocking it was. I also discovered that beautiful women could be funny! Pamela Stevenson was both gorgeous and hilarious.
Girls On Top
When I was in first year at school a new sitcom burst onto the scenes. We had watched Five go Mad in Dorset and then The Young Ones exploded. The supposed 'female version' was Girls On Top. It starred Dawn French, Jennifer Saunders and Ruby Wax and was written by them.
I'd never heard the word 'feminism' before and I loved how cross Dawn French was, how weird Jennifer Saunders was and how ridiculous Tracey Ullman's character Candice was. My best friend Emily and I would come into school quoting her glorious malapropisms .
French and Saunders
There were so many great comedy shows that came my way from The Two Ronnies and Morecambe and Wise to Who Dares Wins. I lapped up everything French and Saunders did though.
• Wendy Wason: Hotel California is on at the Gilded Balloon, 17:15
Published: 9 Aug 2014
What do you think?