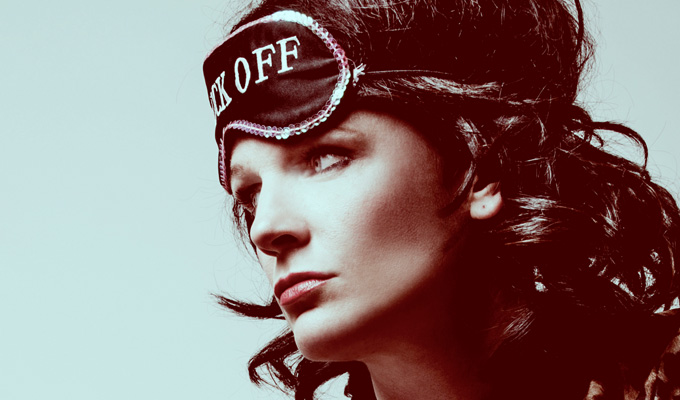 Irreverent, absurd, stupid, but so funny...
Joe Orton: Entertaining Mr Sloane
'You have the air of lost wealth'
Beryl Reid is truly brilliant, camp and perverse in the role Kath, that paired with Joe Orton's writing creates a dark, strange and a truly original piece. I got obsessed with this character and swore to bring a bit of Kath to everything I do. I just wish I was old enough to play her. But then no-one could wear a see-through nightie quite like Beryl.
Vic and Bob
Irreverent, absurd, stupid, but so f**king funny. Here they are doing a Masterchef sketch, when Vic moves across the stage it's one of funniest things I've ever seen.
Michael Barrymore
He was messed up and tragic... but that said, he was magic with the audience: vulnerable and aggressive. His scissor kicks and infiltration of the audience were one of the best things I'd ever seen. He reminds me of my childhood. Barrymore, Saturday nights, Strike It Lucky in a semi-detached in Stoke. Sublime!
Tim and Eric: Awesome Show, Great Job!
Modern and bursting with ideas, visuals and filthiness. The first video also contains the very funny man, Will Ferrell. This shouldn't work but it really does. Imagine coming up with this on paper? WHERE, JUST WHERE DID THIS COME FROM?
And then there's Tim and Eric in The Terry's, a couple of meth freaks who curse and scream (Oooooooooh yeah!) it's dark and very very funny. Awesome Job.
Julie Walters
Julie Walters, is a favourite of mine everything she does really comes from the heart in a frank way but is genuinely funny. There are loads of clips, but here she is in Personal Services noticing someone's willy:
And the Two Soups sketch (you've gotta have the Two Soups sketch). She a real inspiration.
Kenny Everett as Cupid Stunt
And last but by no means least it has to be the most camp of them all. 'It's all done in the best possible taste'
Oh and Les.... please let me have Les Dawson!
• Beth Vyse: Get Up With Hands is on at 21:45 in the Pleasance Courtyard.
Published: 8 Aug 2014
Oh this is exciting, well let's get started with one of the greatest writers.
What do you think?