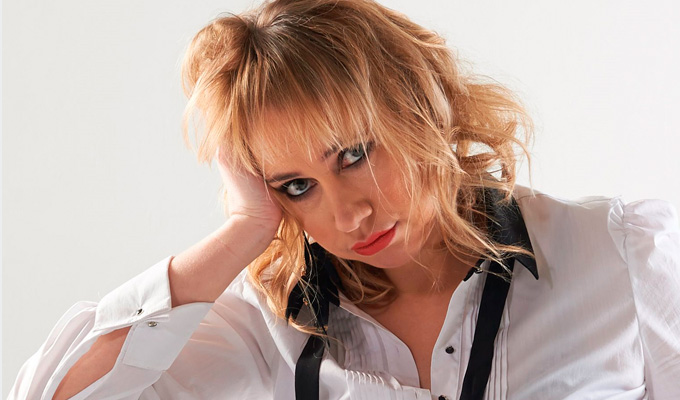 She kicked down every door...
A Confederacy Of Dunces
Ignatius J. Reilly is the perfect antihero, someone who can be so clever but a total idiot at the same time. His immense brain power is utilised for imagining how farts travel through his body and shouting hyperbolic put downs at his long suffering mother. This book has long been talked about for a film adaptation and in fact Mike McShane and I tried to get it off the ground for a play at the fringe. The estate is closely guarded by John Kennedy Toole's mother and rightfully so as it is such a rich and full novel it would be hard to do it justice.
Young Joan Rivers on The Ed Sullivan Show
Joan is basically the first person that made me think stand up was possible as a woman. I remember seeing her on 'An audience with' and the Royal Variety Performance, I can't imagine them letting anyone with edge on anymore. Her output is tremendous, I don't agree with everything she says but I defend to the hilt her right to say what she likes.
She kicked down every door and was brilliantly funny while she did it. I particularly like this clip of young Joan because she is super cute but the Joan edge is still evident. It's from 1967 but there is material on here about how differently single men and women are viewed which still holds up… depressingly.
Joan Rivers: A Piece Of Work
If you aren't convinced that Joan fought hard, here is a piece of evidence that shows she is still fighting. It's also an example of how EVEN after 60 years in the business there are still people who think they know funny better than the people who do it.
It exposes so many of the comedians' worries - 'Another comic got the plum spot' and 'fear is an empty diary'. This is a phenomenal documentary about what it takes to be in the business, be a woman and still be vital. It's a must see even if you aren't a fan of Joan's.
Portlandia and vegan ....
If you think fart humour is lowbrow then you don't deserve this sketch, ironically it's piss funny/
Kristen Wiig: Audition- Saturday Night Live
Kristen Wiig is one of the SNL greats. There isn't much that I don't find hilarious of her output, her voices and physicality are great. She can look crazy or superhot and everywhere in between. I love this sketch, doesn't hurt that Jon Hamm also plays a blinder. My favourite bits are the corpsing from Kirsten about 3 minutes in and 'TOBY'.
Bruce Springsteen Saturday Night Live
Two of my favourite things Springsteen and comedy, enough said:
Chris Rock: Government Hates Rap
His use of repetition to emphasis a point is masterful. He's thought provoking, intelligent and a unique voice
Marcella: Gameface, school leavers speech
This is the brilliant denouement of Roisin Conaty's pilot, one of the best things I've seen in a long time. Marcella is drunkenly cornered into giving an 'inspirational' speech to some school leavers. It's a beautifully layered and 3D character that who you really connect with and root for. I also love that her nemesis in this pilot is a woman. Full episode.
George Carlin: Seven words
I can't add anymore except 'topography'
A master who pushed the form and consistently asked the big questions. I remember stumbling across an interview with him on a late-night cable channel which really landed.
The interviewer asked him if he was insulted when people referred to him as a 'shock' comic. His reply was: 'Why would I be? Shock is just another form of surprise which ALL comedy is based on'. I love that sometimes comedy isn't just about making them laugh it's about shocking, provoking and making people think.
• Tiff Stevenson: Optimist is on at Gilded Balloon, 21:15.
Published: 7 Aug 2014
What do you think?