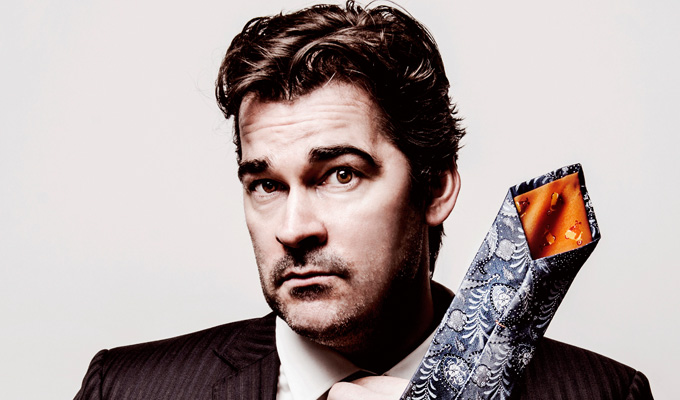 The centre of my comedy universe...
Cheers
I think it's the best sitcom ever made. Everything from the music to the titles to the casting to the writing is just perfect and when you watch the pilot it's incredible that they got it all right straight off the bat.
Channel 4 used to run The Cosby Show and Cheers from 9pm till 10pm and I devoured them both religiously. Even at the tender age of 11 I wanted to be Sam, drink with Norm, get insulted by Carla and be bored by Cliff. I'm not quite sure what I felt about Diane but five years later I sure as hell knew what I felt about Rebecca…
Saturday Night Live / Live from New York by Tom Shales
A massive influence and inspiration for me. It's just such an impressive show and the centre of my comedy universe for sure. I remember the excitement I felt when I discovered it and then managed to trace all the other people, shows and films that I loved back to it and Second City.
The book by Tom Shales is a must-read and something I dip back into whenever I'm having a period of professional frustration, just to remind me to keep going and keep inventing. I was lucky enough to visit the show and watch it go out from the Writers' Room a couple of years ago and it was everything I wanted it to be. Bill Murray, Mike Myers, Will Ferrell, Bill Hader, Steve Martin (as host)...just wow.
Some Like it Hot
My favourite film and the first time I watched something and didn't know which character I wanted to be. Tony Curtis was the handsome hero who got the girl but Jack Lemmon was the funny one who got all the best lines. I think that must have ignited something in me as a performer too because from that point on I always gravitated towards the character actor than the lead.
The music is great as well and everyone seems at their peak both in front of and behind the camera. Also, asking a girl to repeatedly kiss you to demonstrate how little you are able to feel is the greatest move in the history of moves. 'And now you tore the other one...' is the greatest line too. 
Only Fools and Horses
My favourite British sitcom, not just because at its peak it was absolutely the funniest, but because it was the one show I could watch with all my family that we all loved equally. It brings back some very special unique memories of Christmases long gone.
The one-liners, the camaraderie, the really intricate plotting and also the way (similar to Cheers) it managed to not only weather a change in the cast, but actually improve on it.
It also brilliantly reinvented itself along the way and grew from that traditional half hour sitcom shape into a fifty minute and then feature length comedy drama. Ensemble comedy at its finest and only written by one man as well, no team of writers. Doubt we'll ever see it's like again.
This is Spinal Tap
What can you say? Surely the most quotable comedy after Airplane? For sure the most influential. I discovered it quite late I think, in my late twenties but then went through a sustained period of watching it almost every week for a year, always finding something new to giggle about. Stupid played straight is just catnip to me and I genuinely wonder what the world of modern comedy would look like without this in it's DNA.
Derek and Clive / Howard Stern
Like most, I don't really listen to Derek and Clive much anymore, but when I was 16 it was the forbidden fruit. I can distinctly remember the first time I was walking along listening to it on my Walkman and I heard the section about Dolly taking a polaroid...I don't remember laughing more at anything in my life. It was so raw and so shocking that the tears were rolling down my blushing cheeks.
When I got a bit older and saw the video of them making it, having read a lot more about Pete and Dud, it changed the way I felt about it. It made me sad more than anything. But that gut-rush of emotion it drew out of me stayed with me forever.
The honesty was stunning, same with Howard Stern, who I absolutely adore and listen to every week without fail. A true original and absolutely the last honest broadcaster standing. His influence over what we all listen to and watch is immense, whether you are aware of it or not.
• Adam Riches: Adam of the Riches is on at Pleasance Dome at 21:45
Published: 3 Aug 2014
What do you think?