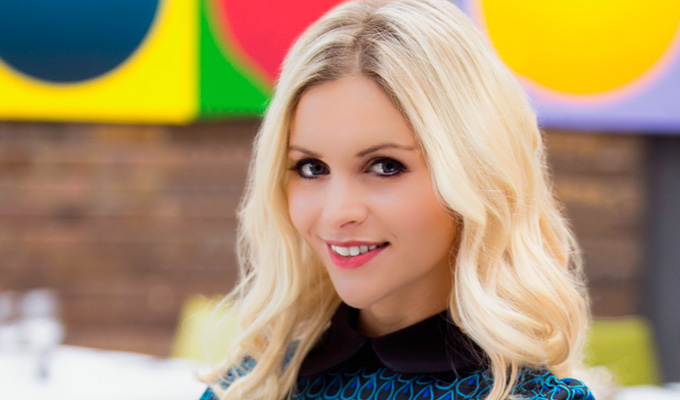 Selfish, narcissistic arseholes - but they're hilarious.
The Princess Bride
I'm not a witch, I'm your wife
The Princess Bride is my favourite film of all time. When we were kids, my brother and I watched the video recorded off the TV so many times it started to distort, and it was only a few years ago when he bought me the DVD for Christmas that I realised it didn't begin with footage of Charles and Diana's wedding.
For the 12-year-old me this had the perfect mixture of fairytale and comedy, and it still makes me laugh to this day (I watch it at least twice a year.) I was once going out with a guy who I was shocked to learn had never seen it, so I got the DVD and eagerly sat next to him watching his reaction to all the 'best bits'. Afterwards I was very upset when the most he could muster up was 'it was OK, but I don't really see what the big deal is'… I think I nearly cried.
It's pretty devastating when your partner doesn't like your favourite film isn't it? I did get over it though and we're still together now so not too sad a tale!
Apart from the obvious treat of Mandy Patinkin uttering those immortal lines; 'My name is Inigo Montoya, you killed my father, prepare to die', there are many other reasons to love this film – sword fighting, a princess, a pirate… Not to mention; Peter Cook, Christopher Guest, Andre The Giant, Rodents of Unusual Size and this delightful clip starring Billy Crystal as Miracle Max is one of my faves.
Blue Jam
Chris Morris is definitely a comedy hero of mine. His radio series Blue Jam is brilliantly weird and wonderful. The best sketches are the Suicidal Journalist and this sketch entitled 'Unflustered Parents' is one of the funniest things I have ever heard.
And if we're talking Chris Morris I'd have to choose The Day Today too and BOMBDOGS! I think this is nearly 20 years old but has stood the test of time. There is always something funny about people saying ridiculous things with a straight face.
Portlandia
Fred Armisen and Carrie Brownstein are so f#####g funny! What makes this so good is what brilliant actors they are, they play so many detailed and likeable characters and I love how weird and surreal they get. Above all it's just really silly and outlandish. I've never been to Portland but I have been to Shoreditch…
There are so many great sketches, it's hard to choose just one, my favourite is probably their most famous one 'Put a Bird On it' but I also love their feminist bookstore owners and this sketch - Who's dog is this?
Smack The Pony
This was my favourite sketch show while I was at school. I remember watching it and wanting to be in it; it's definitely one of the shows that inspired me to want to do comedy. This sketch is the most awkward goodbye ever.
Other favourites of mine are the 'young professionals' and the one where she tries to run the relay in high heels which is so simple but hilarious.
These are some very funny ladies who have all gone on to do other great things I admire. I love how they always look like they're about to crack up at any moment, they must have had so much fun filming this show. A lot of the actors who appear in this went on to star in another of my favourites, also from Victoria Pile – Green Wing.
It's Always Sunny In Philadelphia
These characters are the most awful people you would never want to meet and have absolutely no redeeming qualities. Selfish, narcissistic arseholes and I find them hilarious. My favourite scene, The Gang Gets Racist, is in the first few minutes of the first ever episode, but sadly not available online. I could sit and watch series after series of this back to back. Also Danny DeVito plays one of their Dads – what's not to love?!
The Life Of Brian
Monty Python was probably my first introduction to TV comedy. My parents were big Python fans and although TV watching was closely regulated, we were always allowed to watch stuff like this (but not EastEnders or Neighbours weirdly which was 'utter nonsense'). I guess they thought they were shaping our minds and it probably did contribute greatly to my sense of humour. The Life of Brian is my favourite film of theirs and the union meetings of the PFJ are my favourite scenes.
• Character comedian Miranda Hennessy joins the cast of BBC Three's Pramface, from the episode which airs tomorrow.
Published: 3 Mar 2014