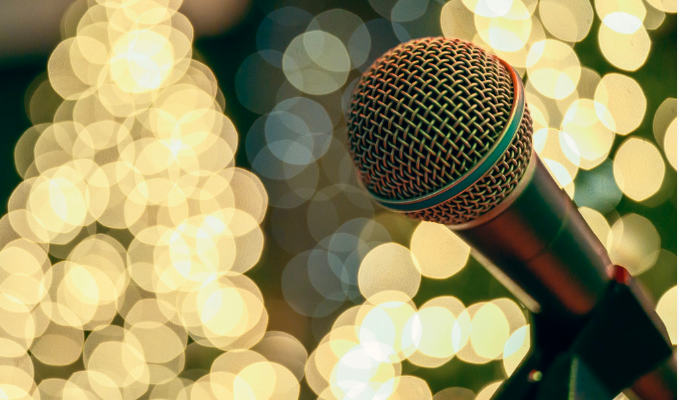 The corporate Christmas comedy gigs WILL go on...
Comedians are set to host corporate Christmas gigs, despite the pandemic.
Stand-up streaming service NextUp is offering to host virtual parties for businesses via video conferencing.
Each 'gig' will be hosted by a well-known comedian and run like a traditional comedy night, with workers watching from home. And they promise that the comedians will use office gossip to 'roast' the company, and that the shows can be recorded for staff that missed.
Daniel Berg, cofounder of NextUp, said: 'Allow me to be the first to say – "these are unprecedented times". We're cooped up at home, the weather is rubbish, and we can't see our colleagues for the end-of-year blowout we all need.
'All the things we'd want to get off our chests while over-full on Christmas dinners, pub lunches and perhaps a couple of mulled wines is going to be missing this year. We're offering the best, funniest, loveliest and meanest comedians to bring some cheer to help lift the moods of the country's hard workers'
Click here for details on the bespoke night.
The NextUp platform is also powering Chortle's virtual comedy book festival next month – click here for all the details of that.
Published: 29 Oct 2020
What do you think?