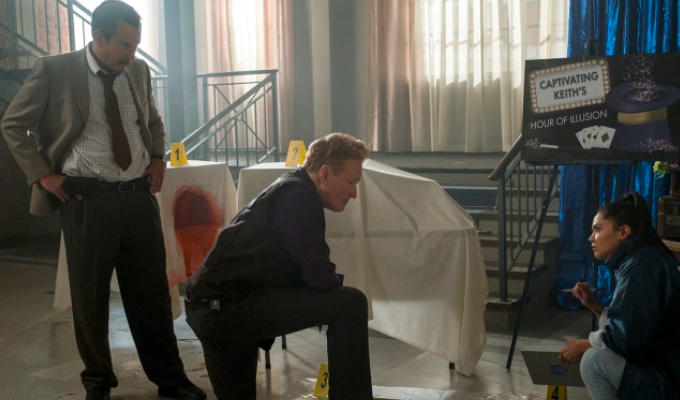 Netflix remakes Murder In Successville
Netflix has made a new version of Murder In Successville, starring Will Arnett.
The Bojack Horseman star plays senior detective Terry Seattle int he new version, helping guest stars solve a crime.
Those appearing in the six-part series when it lands on February 3 are are Annie Murphy, Conan O'Brien, Ken Jeong, Kumail Nanjiani, Marshawn Lynch, and Sharon Stone.
Arnett, who secured the rights to the BBC Three original, told the Hollywood Reporter: 'We're basically making Law & Order without a script… I have to give these people credit because it's freakin' scary as shit.
But he added: 'I do think people liked the idea that they could come in, they didn't have to learn any dialogue and they could be themselves and just go for a ride
The Netflix version, called Murderville, also stars Haneefah Wood as Chief Rhonda Jenkins-Seattle, Lilan Bowden as Medical Examiner Amber Kang, and Phillip Smithey as Detective Darren 'Daz' Phillips.
The Inbetweeners co-creator Iain Morris is directing some of the episodes, while the roster of executive producers includes original UK star Tom Davis, creator Andy Brereton and director James De Frond.
The original ran on BBC Three for 18 episodes from 2015 to 2017.
Published: 13 Jan 2022
What do you think?