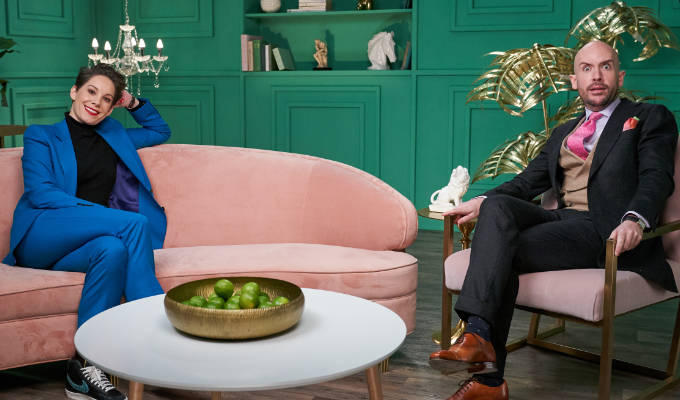 More comedians join Dating No Filter
Sky has announced the return of Dating No Filter with a new line-up of comedians.
Joining the new series are Emily Atack, Asim Chaudhry, Sukh Ojla, London Hughes, Josh Jones, Jayde Adams and podcasters The Receipts.
They will all be joining a roster of returning comedians to comment on the dates undertaken by contestants when the series comes back to Sky Max. A Christmas special and six more new episodes, due to air from February, have been ordered
Apart from The Receipts trio of Tolani Shoneye, Milena Sanchez and Audren Indome, comedians will be paired up to offer their thoughts.
The partnerships are:
Joel Dommett and Emily Atack
Josh Widdecombe and Rosie Jones
Asim Chaudhry and Sukh Ojla
Tom Allen and Suzi Ruffell (pictured)
Chunkz and Yung Filly
London Hughes and Verona Rose
Josh Jones and Jayde Adams
Dommett said: 'I did Dating No Filter last series and I think almost everyone who did it last time wanted to do it again because it was super fun to do. You're basically just sat with a friend watching funny dates.
'It's so funny seeing what people do in that moment of awkwardness, because we've all experienced that moment. If anyone pointed me out on my first date with my wife, they would all be laughing and talking about how awkward it was.'
Atack added: 'It's been amazing working alongside Joel on this series. We both had such a laugh having a front row seat and watching people go on some of the most hilarious blind dates. Viewers are going to really enjoy it.'
The show is made by production company Monkey, based on an American format.
Published: 25 Nov 2021
What do you think?