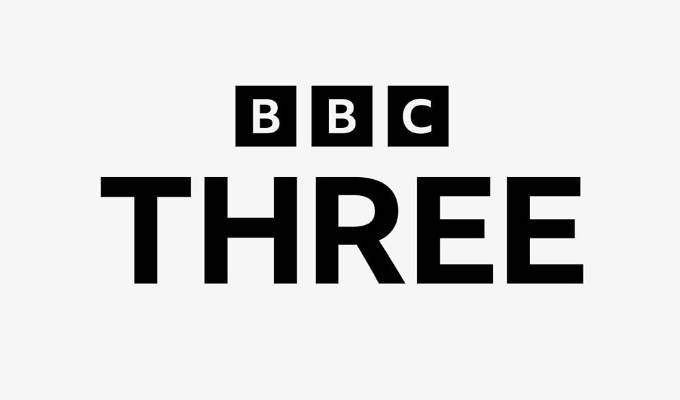 BBC Three coming back to TV
BBC Three is to return to TV screens for the first time in six years, after Ofcom today approved its relaunch as a broadcast television channel.
The new broadcast channel will launch in early February 2022 and be available on Freeview, Sky, Virgin and Freesat.
BBC Three controller Fiona Campbell said: 'I'm absolutely thrilled that Ofcom have now confirmed that BBC Three will be returning to TV screens next year.
'This is a big moment, with the new channel providing a destination for young audiences to discover more content on the BBC. We will work hand in hand with iPlayer to provide a broad offering that is representative of the whole of the UK and we will continue to back new talent and bold ideas.
'This approach will bring the audience a distinctive mix of programmes that are there to entertain, inspire and challenge thinking, at a pivotal and exciting time to be young in the UK.'
The BBC submitted proposals to Ofcom to put the channel back on air, after being moved to an iPlayer-only offering to save money.
At the time the decision provoked outrage in the industry, with 750 actors, writers, agents and executives – including comedians Jack Whitehall, Steve Coogan, Rob Brydon, Greg Davies and Noel Fielding - writing to the BBC to protest the move.
The managing directors of comedy producers Avalon TV and Hat Trick Productions even launched an audacious bid to buy the channel to keep it on air.
A move back to a traditional channel is likely to boost audiences for its considerable comedy output, alongside news, current affairs, factual, drama, and entertainment programming
Ofcom concluded that the channel's re-launch will help the BBC to increase its reach among younger underserved 18-to-34 viewers – particularly those from lower-income homes, and audiences who live outside London and the South East – who don't typically watch TV online.
But the regulators say that to ensure the channel is distinctive, at least 75 per cent of hours broadcast each year must be original programmes, commissioned by the BBC for UK viewers.
Ofcom is also requiring the channel to deliver first-run UK content across a mix of genres, as well as weekday news programmes.
The watchdog also released research which found people aged 16-34 spend much less time with the BBC each day – just over an hour compared with 2 hours 23 minutes for the average adult.
More children aged 11-16 use Netflix (77 per cent) than the BBC's TV, radio and online services combined (74 per cent).
Ofcom says that a relaunched BBC Three must also appears within the first 24 slots of on-screen television guides.
The Corporation also stuck a new deal with producers so BBC Three commissions will be available for two years on iPlayer plus unlimited transmissions on the BBC Three broadcast channel during the first 18 months.
Published: 25 Nov 2021
What do you think?