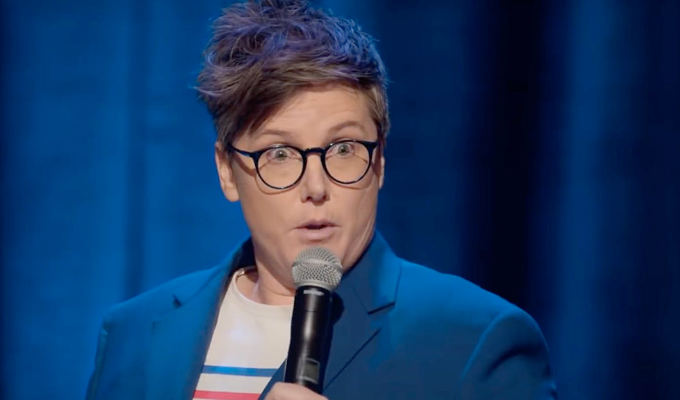 Hannah Gadsby slates Netflix
Hannah Gadsby has attacked Netflix boss Ted Sarandos over the 'hate speech dog whistling' content of Dave Chappelle's new stand-up special.
The Australian was propelled to prominence after her show, Nanette, was snapped up by the streaming service. But she has hit back against the company amid the increasing storm over Chappelle's jokes about transgender people and lesbians in his final special for the platform, The Closer.
Netflix is facing major staff protests over the show, and in an attempt to quell the anger, co-CEO Sarandon issued an internal email acknowledging that 'a number of you have been left angry, disappointed and hurt by our decision to put Dave Chappelle's latest special on Netflix'.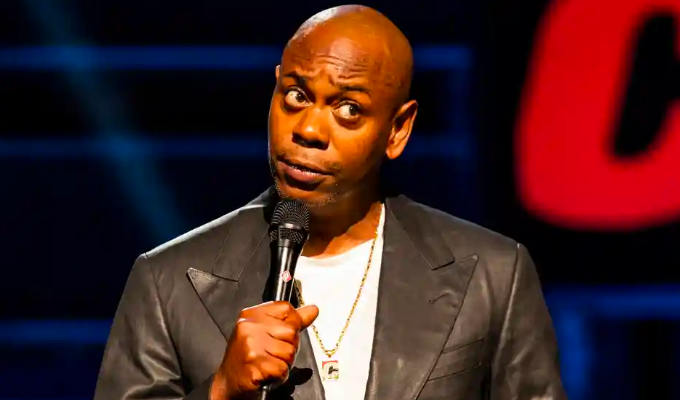 The memo, obtained by Hollywood industry outlet Variety, pointed out the diversity of output available on the service and said: 'We are working hard to ensure marginalized communities aren't defined by a single story. So we have Sex Education, Orange is the New Black, Control Z, Hannah Gadsby and Dave Chappelle all on Netflix. Key to this is increasing diversity on the content team itself.'
However, Gadsby hit back at her inclusion in the email in a furious post on Instagram.
In it, the Emmy-winning stand-up said: 'Hey Ted Sarandos! Just a quick note to let you know that I would prefer if you didn't drag my name into your mess. Now I have to deal with even more of the hate and anger that Dave Chappelle's fans like to unleash on me every time Dave gets 20 million dollars to process his emotionally stunted partial word view.
'You didn't pay me nearly enough to deal with the real world consequences of the hate speech dog whistling you refuse to acknowledge, Ted. Fuck you and your amoral algorithm cult… I do shits with more back bone than you. That's just a joke! I definitely didn't cross a line because you just told the world there isn't one.'
Gadsby – whose follow-up show Douglas is also on Netflix – is not the first talent to turn on the company that carries their work.
Dear White People showrunner Jaclyn Moore has vowed: 'After the Chappelle special, I can't do this anymore. I won't work for @netflix again as long as they keep promoting and profiting from dangerous transphobic content.'
In his staff memo, Sarandos insisted: 'Chappelle makes harsh jokes about many different groups, which is his style and a reason his fans love his comedy and commentary. Stand-up comedians often expose issues that are uncomfortable because the art by nature is a highly provocative. As a leadership team, we do not believe that The Closer is intended to incite hatred or violence against anyone (per our Sensitive Content guidelines).'
Published: 15 Oct 2021
What do you think?