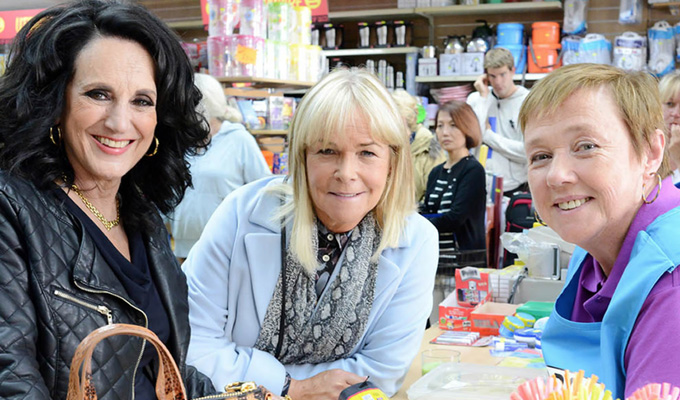 Birds Of A Feather stars reveal comeback plans
Birds Of A Feather could be returning for an episode set during lockdown.
The sitcom's stars, Linda Robson and Lesley Joseph, have both revealed they had been approached about the idea.
But when the pair disclosed the plans on the Distinct Nostalgia podcast, no mention was made of whether their co-star Pauline Quirke would be involved.
Robson told host Ashley Byrne: 'There was talk of one of me and Lesley on lockdown. So Tracey and Dorian in lockdown, but we're still waiting to hear about that one - and we've got a while to go in lockdown haven't we!'
Joseph added: 'There's a very good funny episode, or even a whole series, to do on that because the characters would work so well with it.
The sitcom ran for nine series on BBC One from 1989 to 1998, before ITV revived it 14 years later.
Following three series and two Christmas specials, the broadcaster last year announced there were no plans for any more episodes.
However, a content-strapped ITV is currently repeating the series in a prime-time Friday night slot, reintroducing it to viewers.
Robson said: 'It's really nice for people who have not seen it before or people that are used to it can have another look and it will cheer them all up a bit.'
Published: 23 May 2020
What do you think?