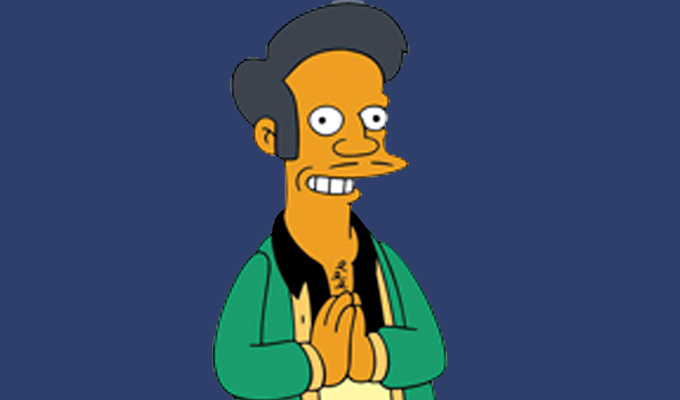 I won't voice Apu again...
Hank Azaria says he will no longer provide the voice of Apu in The Simpsons, after years of controversy.
The character has long been seen as, at best, a stereotype and, at worst, a racist caricature – especially since comedian Hari Kondabolu released his 2017 documentary The Problem With Apu.
Now Azaria has told Slashfilm: 'I won't be doing the voice anymore, unless there's someway to transition it or something.
'What they're going to do with the character is their call. It's up to them and they haven't sorted it out yet. All we've agreed on is I won't do the voice any more.'
Azaria added that it was a 'mutual decision' between him and the producers, adding that they "all feel like it's the right thing and good about it.'
No one from the show has commented on the story.
Simpsons creator Matt Groening has perviously recognised that 'people feel so aggrieved and crazed and powerless' but added: 'They're picking the wrong battles.
'I am sorry that The Simpsons would be criticised for having an Indian character… but who's better? Who's a better Indian animated character in the last 30 years?
Published: 17 Jan 2020
Recent News
What do you think?