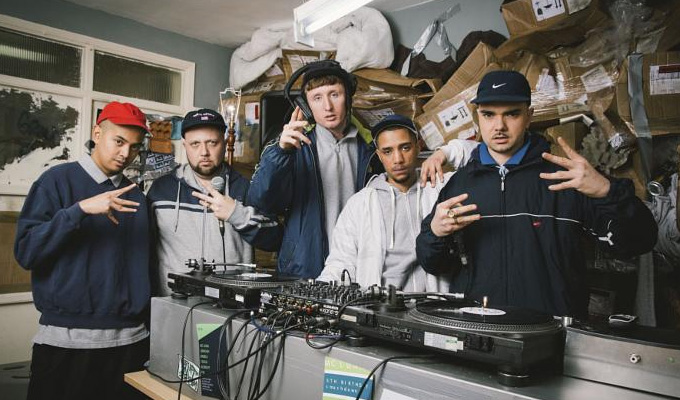 US remake of People Just Do Nothing is axed
The American remake of People Just Do Nothing has been axed.
Amazon had piloted a home-grown version of the BBC Three comedy, moving the action from Brentford to North Las Vegas.
However, studio executive Vernon Sanders told Deadline that the project was not going forward.
The creators of the original – Hugo Chegwin, Steve Stamp, Asim Chaudhry and Allan Mustafa – had been executive producers on the Amazon version, too, and would have stood to make a small fortune had a remake been a hit.
Original producer Ash Atalla produced the US version, too, with a new cast comprising Jorge Diaz, Eliza Bennett , Andre Hyland, Conner McVicker and Amir Talai.
But this is not the end of the line for the Kurupt FM crew, despite their BBC show having come to an end after five seasons – as feature-film follow-up is currently in production. The cast have been out filming in Tokyo.
Published: 14 Jan 2020
What do you think?