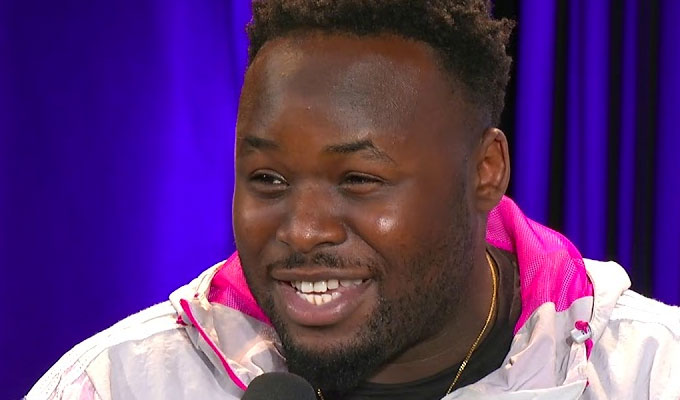 Samson Kayo to play a dictator/talk show host
Famalam and Sliced star Samson Kayo is to play a fictional African dictator in a new E4 pilot
In The Colonel Banjoko Show, Kayo plays the erstwhile military dictator of the small African nation of Tanzangola, who fled to London after a civil war with spoils from his nation's health budget.
Now he is now living out his dream of presenting his own late-night entertainment show complete with celebrity guests, music, games and summary executions.
The broadcaster said: 'With his only previous TV experience being lengthy diatribes on Tanzangola's state-owned news channel, Colonel Banjoko is the perfect person to host an E4 entertainment show. He is bombastic, charming, utterly self-obsessed and highly dangerous and his celebrity guests are kept on their toes by his unique and unpredictable style of interrogation.
'In many ways, he is a modern-day Mrs Merton, only armed to the teeth and with a pending trial for war crimes at The Hague.'
The character seems to have superficial similarities with President Obonjo, a dictatorial character that comedian Benjamin Bello has been performing on the circuit since 2010.
The one-off pilot from BBC Studios was one of a number of shows announced by E4 tonight, including a return of Dead Pixels and Rob Beckett's Savage Socials.
Published: 17 Jul 2019
Recent News
What do you think?