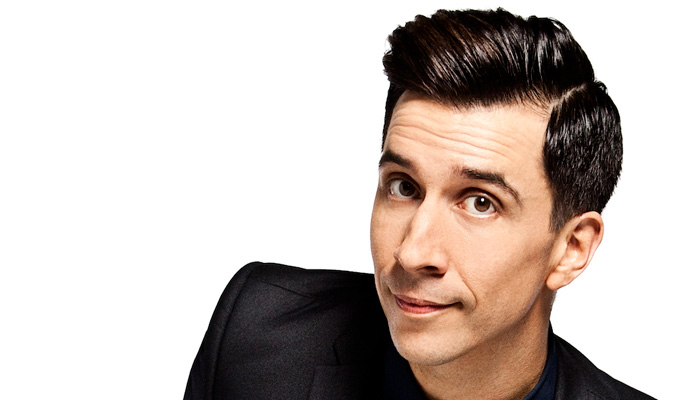 Shooting at house owned by Russell Kane
A man is in critical condition after being shot in a 'targeted' attack on a home owned by Russell Kane, local newspapers have reported.
The gunman unleashed around half a dozen shots into the conservatory behind the property in Woodford Green just after 11pm last night, seriously injuring a man in his 40s.
Kane is listed as the owner of the property, but has moved to Cheshire and now rents it out.
One resident told the Ilford Recorder: 'A guy had gone around the back, shot through the windows at the back - it's like a conservatory, like six times and caught him in the throat.
'I think a car was waiting for him at the other side. It's definitely targeted.
'We thought he was going to die," he added. It didn't look good. They were here in the ambulance for a good hour - things took a nasty turn.'
Kane's spokeswoman said: 'Russell's thoughts are with the victim and his family at this terrible time. No further comments will be made while the incident is being investigated by the police.'
Scotland Yard say a man in his 40s remains in critical condition in an East London hospital, adding: 'No arrests have been made and inquiries continue.'
• On Saturday The Sun newspaper named the victim as convicted robber Paul Allen, 41, the so-called 'Enforcer' behind the £53million Securitas heist. Less than half the money from that 2006 raid has ever been recovered.
Published: 12 Jul 2019
Recent News
What do you think?