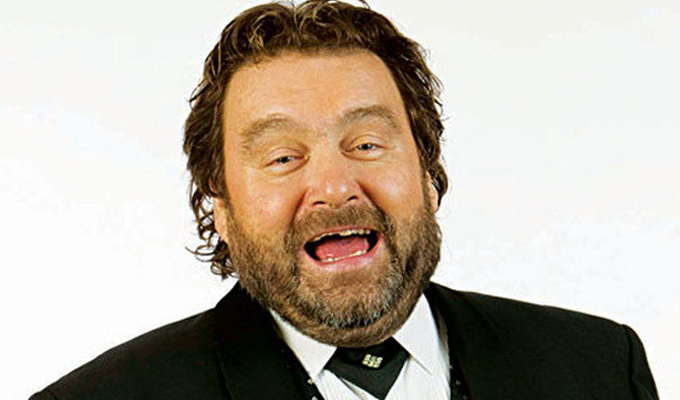 Brendan Grace dies at 68
Irish comedian Brendan Grace died this morning at the age of 68.
The Father Ted star passed away peacefully just after midnight, his family say.
The news comes a week after the veteran comedian and singer revealed that he has lung cancer.
In a statement published online, Grace's representatives said: 'It is with deep sadness and regret that we announce the passing of Brendan Grace, Ireland's most beloved entertainer, Liberty Boy and grandmaster of Comedy.
'Brendan passed away most peacefully at the Galway Clinic at 26 minutes past midnight, Thursday 11th July. He did so, surrounded by the profound and everlasting love of his heartbroken family.
'Brendan's family wish to express their gratitude for the many messages of support and outpouring of love from his adoring and loyal fans.
'We have lost a very bright star. May he watch over us always and rest in peace.
'Please feel free to share your stories and memories and help us celebrate the life that Brendan lived to the full and the much joy he has brought to so many over the years.'
Grace received the new that he had lung cancer while receiving hospital treatment for pneumonia.
He has suffered a number of health issues in recent years, having a stroke and contracting diabetes, which made it impossible for him to play guitar on stage. It also led to gangrene and the loss of some of his toes.
Grace got an early break in has career after being spotted performing by Frank Sinatra in Dublin, with the American superstar immediately asking him to support him in London.
He was known for his schoolboy character Bottler and for playing Father Fintan Stack in Father Ted. Last year he was the subject of a documentary on Irish state broadcaster RTE.
As well as his comedy, he had several hit songs including Combine Harvester, which went on to be a hit for The Wurzels and The Dutchman.
Grace is survived by his wife Eileen, whom he married in 1973, four children and their grandchildren. In recent years, he divided his time between Ireland and a home in Florida
Published: 11 Jul 2019
What do you think?