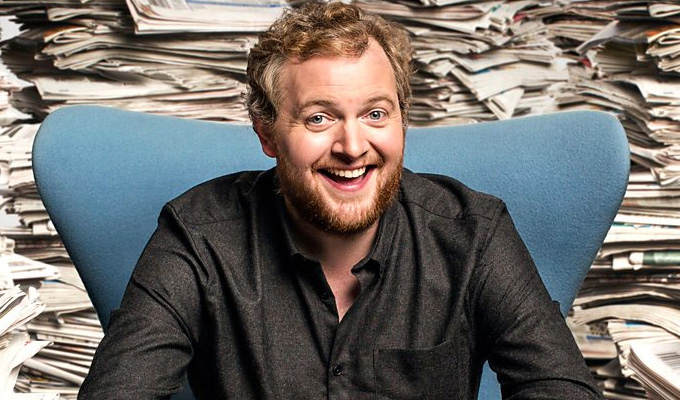 Who could they be thinking of?
A new BBC comedy will consider what happens to a Prime Minister once they are kicked out of No 10.
Miles Jupp will play the newly ousted Premier in the Radio 4 sitcom Party's Over, which is recording a pilot episode next month.
His character, Henry Tobin is Britain's shortest serving and least popular post-war PM, who is forced to reconsider his life after a crushing election loss.
'I can't just disappear like David Cameron,' he muses. 'They say he barely gets out of bed now. Just sits there doing word-searches and eating Kit Kat Chunkies. Miserable. I hate the chunky ones.'
Party's Over is written by Paul Doolan, who was one of the creators of Sky One's Trollied and and Jon Hunter, whose credits include The News Quiz and Susan Calman's Keep Calman Carry On.
Australian comic Shaun Micallef has made two series of The Ex-PM for the ABC down under based on a similar premise
Party's Over will be recorded in front of a studio audience at the BBC Radio Theatre in Broadcasting House, Central London, on July 5. Click here for tickets.
Published: 12 Jun 2019
What do you think?