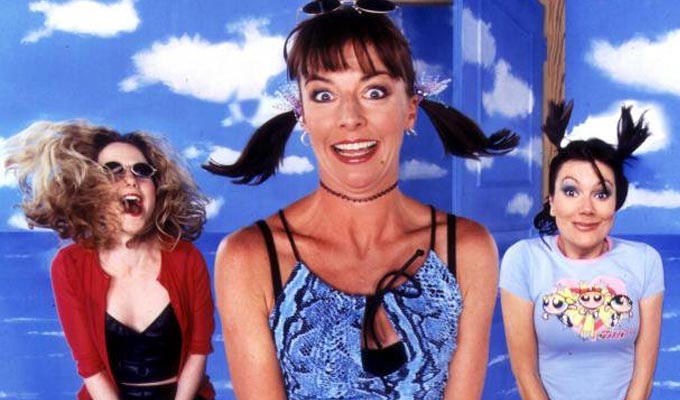 Smack The Pony plan a reunion
The cast of Smack The Pony are planning a comeback.
Fiona Allen says that she, Sally Phillips and Doon Mackichan are 'currently working on reunion projects'.
However no further details of what that project might be were revealed in the interview with today's Guardian
But in the same article, Phillips suggested: 'I think the time has perhaps come for an entirely period-based sketch show: The Big Red One. We used to joke about that.'
But she added: 'No, I'm still joking.'
It is not the first time the trio have talked about a reunion – although the best they have achieved so far is a short special on Red Nose Day in 2017.
In 2013 Mackichan told the Radio Times: 'We will have to wait and see what happens and whether they will want to bring it out of the stable. But we would love to get the old nag out again.
'So much has happened to us all, as mothers and women, there's a lot that is funny about where we are now. There are years of pain to draw on.'
The show originally ran on Channel 4 between 1999 and 2003, with the first two series each winning an Emmy. It is currently available on All4.
Published: 21 Jan 2019
What do you think?