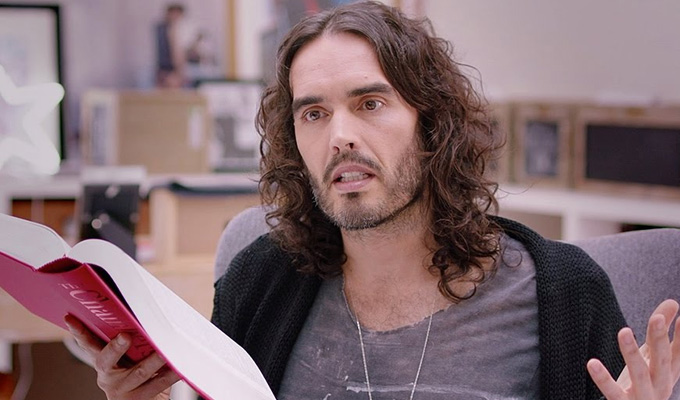 Russell Brand writes a book about his mentors
Russell Brand is writing a new book about mentorship.
The comic says he has mentors in every area of his life, as a comedian, dad, recovering drug addict and 'spiritual being'.
He tells readers: 'In this book, I will talk to you about my mentors, how they have enhanced my life in practical and esoteric, obvious and unusual ways by showing me that it is possible to become the person I want to be in spite of the inner and outer obstacles I face.
'I will encourage you to find mentors of your own and explain how you may better use the ones you already have. Furthermore I will tell you about my experiences mentoring others and how invaluable that has been on my ongoing journey to self-acceptance and how it has helped me to transform from a bewildered and volatile vagabond to a (mostly) present and (usually) focussed husband and father.'
The book, Mentors: How to Help and Be Helped, will be published by Bluebird in January.
Company founder Carole Tonkinson told trade website The Bookseller: 'Russell has been mentored by an extraordinarily wise group of people and he, in turn, has passed that knowledge on to the many people he has helped.
'Now he prepares to share his hard-won wisdom with all of us in his inimitable breathtaking, funny, poignant style. We feel privileged to be working with Russell on this important book.'
Published: 12 Oct 2018
What do you think?