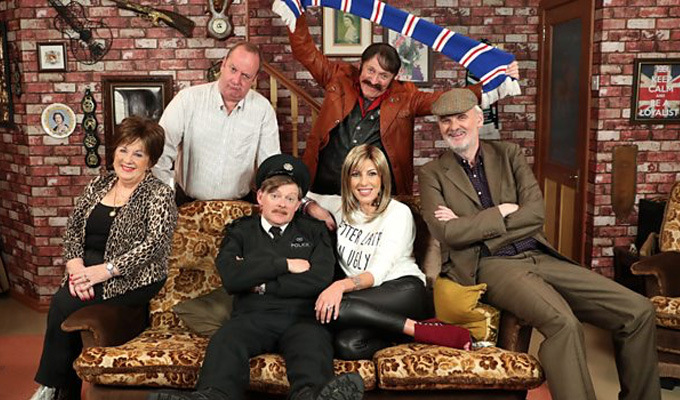 Give My Head Peace returns
Northern Irish comedy series Give My Head Peace is to return for three new episodes next year.
The show was axed in 2007, having run for ten primetime series between 1998 and 2005, and three subsequent specials.
But after a comeback Christmas episode last year, the show has been revived.
The show started life as a one-off film entitled Two Ceasefires and a Wedding, about a romance between the daughter of a Sinn Fein activist and an RUC constable that mocked 'love across the barricades' cliches.
Key characters are all returning, but the BBC promises 'a few changes for Ulster's most dysfunctional family as they come to terms with Brexit and Gerry Adams' decision to stand down as Sinn Fein president'.
Free audience tickets have just been released here for the recordings of the three new episodes, which will be taped at the BBC"s Blackstaff House HQ in Belfast on Sunday 7, Monday 15 and Sunday 21 January.
Give My Head Peace comes from The Hole in the Wall Gang of Tim McGarry, Damon Quinn and Michael McDowell and has also spawned several live shows.
Published: 13 Dec 2017
What do you think?