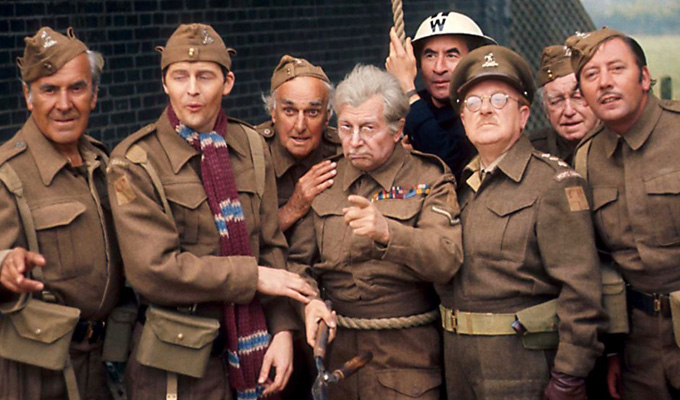 'The BBC should make an all-female Dad's Army'
An MP has called on the BBC to make a female reboot of Dad's Army.
In a Commons debate, Labour's Ian Murray said such a show would recognise the role of women in the First World War.
Although the classic sitcom was set in the Second World War, Murray suggested that the enduring appeal of the comedy meant a follow-up would be a good vehicle to highlight pioneering work of women in the 1914-1918 conflict.
Mr Murray, who represents Edinburgh South, had proposed a backbench motion: 'That this House has considered Dr Elsie Inglis and the contribution of women to World War One.'
Dr Inglis defied convention to set up female-staffed field hospitals close to the front lines of France, Serbia, Ukraine and Romania
Speaking in Westminster Hall, Mr Murray said: 'We will see many centenaries this year and next in the run-up to the centenary of the end of the First World War
'For everyone who made an effort, particularly for women, we will do two things: thank them for the service they gave this country and say that we will always remember them.
'Perhaps, if someone from the BBC is watching, they might want to change Dad's Army to Mum's Army and make a new comedy series about the contribution of women to the war effort.'
Dad's Army did in fact air a Mum's Army episode in 1970 in which women were briefly allowed into the Walmington-on-Sea platoon.
It, Captain Mainwaring suggested that they could serve in the canteen, and Private Frazer adds that they could sew on their jacket buttons
Published: 29 Nov 2017
Recent News
What do you think?