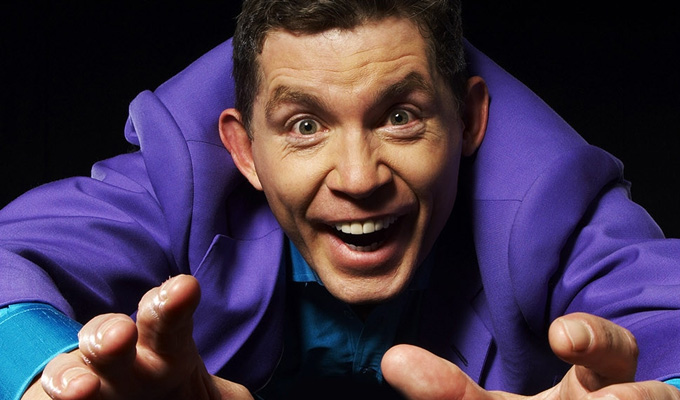 Lee Evans returns to the stage
Lee Evans and Jack Whitehall are to perform scenes from Shakespeare's plays in a one-off fundraiser.
It will be the first stage appearance in some years for Evans, who quit stand-up in 2014 to spend more time with his family.
Also taking part in the fundraiser are Martin Freeman, Doctor Foster star Bertie Carvel, James Norton, Kobna Holdbrook-Smith, Wunmi Mosak and Olivia Williams.
The benefit, called Whither Would You Go?, is in aid of the UN Refugee Agency, UNHCR, and will take place at the Harold Pinter Theatre on October 22.
It is inspired by Shakespeare's 'refugee' speech, in which he imagines Sir Thomas More making an impassioned plea for the humane treatment of refugees.
The speech was set 500 years ago exactly – as riots broke out in London in 1517 – though not written until 80 or so years later.
Director Jamie Lloyd said: 'Whither Would You Go? uses the words of William Shakespeare to highlight our shared humanity. When we focus on what we all have in common, we can start a conversation.
'With more than 65 million forcibly displaced people in the world – the highest levels ever recorded - we should be talking and we should be acting.'
The first Whither Would You Go took place in Los Angeles earlier this year, and further events are planned for New York and Sydney.
Here's Harriet Walter delivering the Shakespeare speech:
Published: 4 Oct 2017
Recent News
What do you think?