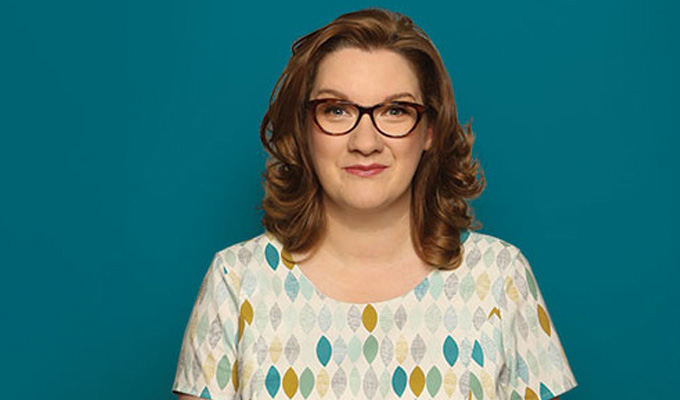 Sarah Millican axes her online women's magazine
Sarah Millican is to close her online women's magazine, Standard Issue, after it failed to turn a profit.
The comic launched the site in late 2014 as an alternative magazine – 'a hive of funny, smart women' without the focus on appearance that traditional publications have had.
However, it has struggled to make enough money to cover the costs, and now Millican has pulled the plug
In a post on the website, editor Mickey Noonan wrote: 'It's sad and we're gutted.
'But. We – Sarah, the editorial team, our amazing roster of writers and illustrators – created something absolutely excellent. And vital. A women's magazine that didn't pander to society's narrow definition of what women are interested in, because, in fact, women are interested in everything: Standard Issue came, we saw, we kicked ass. And we made thousands upon thousands of you excellent people feel great enough that you got in touch and told us so.'
However she admitted that the magazine was making a loss, saying it was no longer viable in its current form, so will cease to publish new articles from the end of the month.
The Standard Issue idea will continue as a weekly podcast magazine as from June, while all the old articles will remain online for the foreseeable future.
Millican said she was partly inspired to set up the magazine after being criticised in the mainstream press for the dress she wore for the Baftas. She said: 'It made me want a safer place for women to be. Somewhere where confidence can grow.'
According to analytics at similarweb.com, Standard Issue attracted around 130,000 visits in February.
Published: 5 Apr 2017
What do you think?