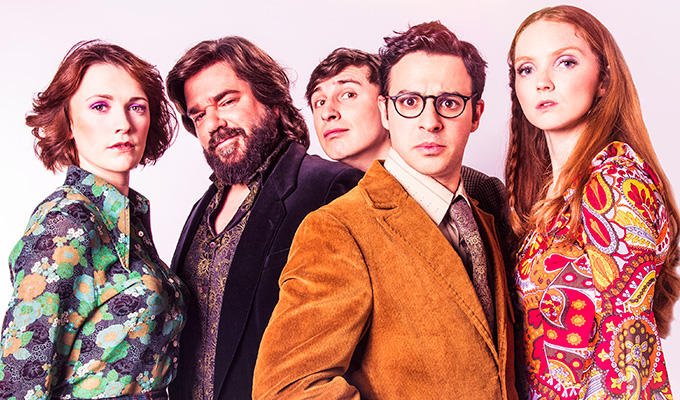 Berry, Bird, Rosenthal and more
Friday Night Dinner co-stars Simon Bird and Tom Rosenthal are to star in a new West End play together.
They will appear alongside Toast Of London's Matt Berry, Fresh Meat's Charlotte Richie and model-turned-actor Lily Cole in a new revival of The Philanthropist, directed by Simon Callow.
The premiered at the Royal Court in 1970, and is described as a ' biting bourgeois comedy' and a 'fiendishly clever inversion of Moliere's The Misanthrope'.
Set in a fictitious English Oxbridge-style University town, the play follows 24 hours in the lives of a group of young academics. The action unfolds in the rooms of Philip (Bird), the university's cosseted and floundering professor of philology, for whom solace and certainty exist in complex wordplay. 
Out in the 'real world' the Prime Minister and his cabinet have been assassinated and England's most treasured writers are being murdered one by one.  Back in the cosy bubble of university life, the bachelor don anguishes over sex, marriage, anagrams and the meaning of life. Did someone suggest academics were 'out of touch'?
When Philip hosts a dinner party, joined by his stylish and perceptive fiancée Celia (Ritchie), his worldlier best friend Donald (Rosenthal), the seductive Araminta (Cole), and the wealthy and egomaniacal novelist Braham (Berry), it sets off a chain of events which puncture the rarefied and cerebral world they inhabit.  
The morning after, the group is left to wade through the emotional detritus and navigate the consequences of their actions.
Callow says: 'When Christopher Hampton's The Philanthropist first burst onto the world, he was 23; the play was really about his contemporaries, but neither then, nor ever since, has it been cast at the right age. I'm very excited, not only to be doing the play, which I think one of the funniest, sharpest plays in the English language, but to be doing it with a group of brilliantly witty and original young actors who will reveal the play as it's never been seen before.'
The play is being staged at the from April 3 to July 22, with opening night on April 20.
Here the cast and Callow talk about the production:
Published: 22 Feb 2017
What do you think?