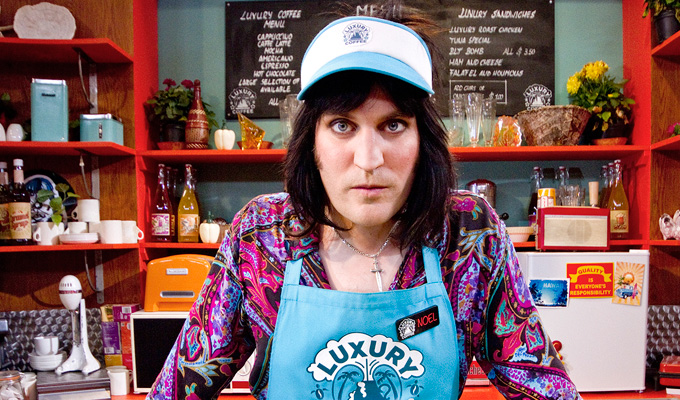 Noel Fielding's Japanese gameshow gameshow
Noel Fielding is piloting a new Channel 4 series based on Japanese gameshows.
The as-yet-untitled programme will feature comedians and other celebrities taking on games from Japanese TV.
Producers say: 'But it's not just a brilliant gameshow, they will explore and share with you some of the other bizarre and strange news, adverts, products and inventions from the land of the rising sun.'
A run-through is taking place in front of a live studio audience at MediaCity in Salford next Sunday. Fans can apply for free tickets here.
Clive James and Chirs Tarrant have previously mocked Japanese shows such as Endurance – although that has since come to Britain, and exploits such as the bug-eating on I'm A Celebrity are not far behind.
However Japan still leads the way in extreme programming with shows such as Sing What Happens – in which contestants must sing karaoke while getting a hand job:
Published: 26 May 2016
Recent News
What do you think?