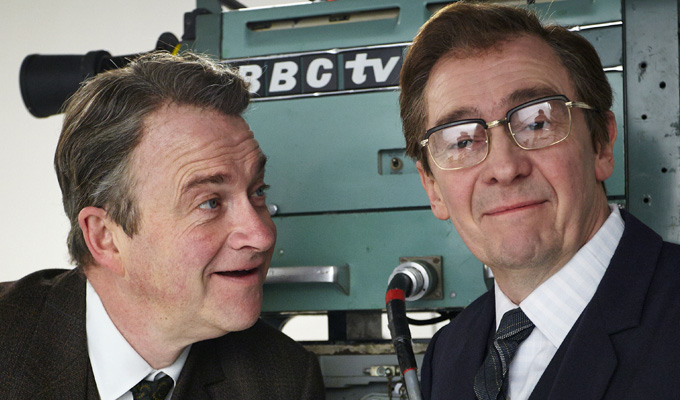 Harry & Paul plan 25th anniversary show
Harry Enfield and Paul Whitehouse are planning a new project after the success of The Story Of The Twos.
The show, which is yet to be finalised, is set to mark the 25th anniversary of their partnership.
'Harry and I might celebrate our own anniversary next We've been together for 25 years so it's a possibility that we might be doing something with the BBC,' Whitehouse said.
'I was with Harry yesterday, We're working on stuff together and hopefully we always will.'
Whitehouse was speaking at the press launch of his new BBC Two show Nurse, a TV adaptation of the radio show he wrote with David Cummings and revolving around a mental health professional visiting patients in their homes.
Characters played by Whitehouse include the 'ageing rake' Herbert, who has a penchant for quoting Yeats and Dylan Thomas; agoraphobic criminal Billy who has become institutionalised by prison; manic-depresses Seventies rock star Ray; and morbidly obese Graham Downes, who first appeared on Whitehouse's show Down The Line,and has an unhealthy co-dependency with his feeder mother.
But Whitehouse was quick to point out: 'I don't think we're doing anything that could be construed as laughing AT those people, because I think there's humour in every walk of life.'
The show also starts Esther Coles as the nurse Liz and Ben Bailey-Smith (aka rapper-turned-comic Doc Brown) and character comedian Colin Hoult as policeman.
Click here to read the full interview with Whitehouse. Nurse starts on BBC Two on March 10.
Published: 2 Mar 2015
Recent News
What do you think?