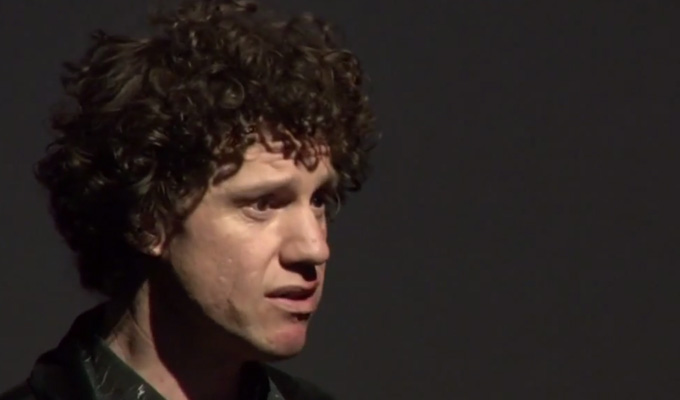 Chris Morris, live on stage
Chris Morris made a rare and unannounced stage appearance on Saturday night, – as the opening act for Stewart Lee.
The Four Lions and Brass Eye creator performed for ten minutes at the closing night of Lee's Much A-Stew About Nothing tour at the Royal Festival Hall on London's South Bank.
Lee and Morris have a history going back to the early Nineties, when Lee and double-act partner Richard Herring worked as writers on Morris's breakthrough radio show On The Hour. Morris also served as script editor for the first series of Stewart Lee's Comedy Vehicle in 2009.
Morris came on stage without introducing himself, and discussed their previous work together, including how Lee had pitched the idea of Alan Partridge to the On The Hour team.
However, the history was not entirely accurate. One audience member, Dan Silver, described it as 'funny/fabricated anecdotes of their previous collaborations' and another, Tom Wiggins, explained, that it was 'difficult to tell what was genuine'.
Lee used his Much A-Stew About Nothing tour to work up material for his next series of Comedy Vehicle. Each date normally comprised three of the six half-hour sets that form the BBC Two episodes – however last night's marathon showcased all six.
The TV series has was recorded at the Mildmay Working Men's Club in Stoke Newington, North London, in December and is expected to air soon.
Meanwhile, Morris will next be seen in Richard Ayoade's next film, The Double, where he has a cameo role. Based on a Dostoyevsky novel, the film stars Jesse Eisenberg and is set to open in UK cinemas on April 4. A new trailer – with a split-second shot of Morris in a military uniform – was released last week.
Published: 16 Feb 2014
What do you think?