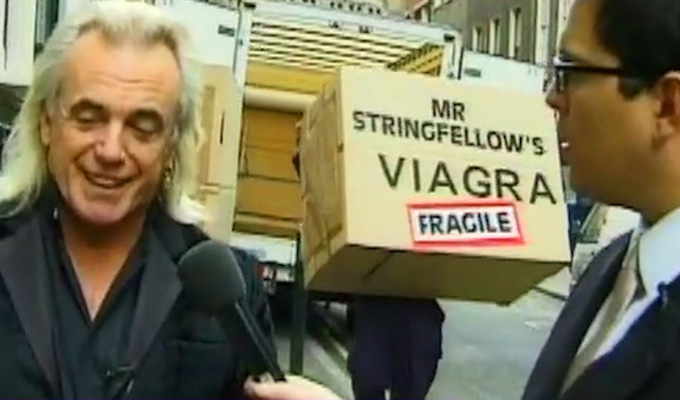 Peter Stringfellow: The prankster's friend
Peter Stringfellow, who has died at the aged of 77, was a godsend to pranksters, giving his willingness to yes to pretty much every media opportunity.
Dom Joly pranked him on Trigger Happy:
He showed Sacha Baron Cohen's Borat around his flat, remaining unfazed by the phoney Khazak's lewd conversation, and actually providing the best line of the clip himself.
He took Dennis Pennis's insults in good spirits too, featuring in this clip just before Donald Trump (who the BBC decided wasn't worth mentioning in the video's title when they uploaded it in 2007)
Stringfellow also appeared on the first ever episode of Shooting Stars in 1995. Here is his introduction, as a 'Disco Dick'
He appeared on Jack Dee's Happy Hour early in the century, where he was thoroughly roasted by the deadpan comic:
Published: 7 Jun 2018
What do you think?