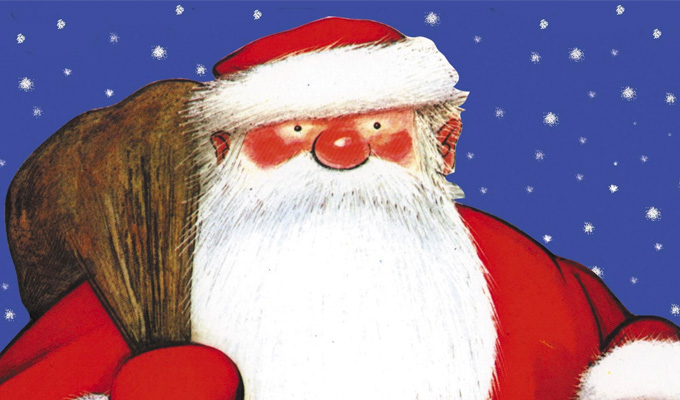 Who voiced this Father Christmas?
Test your comedy knowledge with our weekly trivia quiz, this time with a festive twist. It's compiled, as always by broadcaster and comedy historian Hayden Parker. Good luck!
1. She had her own Christmas special in 2009, but who is comedy character Joannie Taylor better known as?
2. In Merry Christmas, Mr Bean, what song did the carol singers sing at Mr Bean's front door?
3. A Short Blast of Fred Astaire, Stop That Castle and A Leg Up for Christmas were all Christmas special of which long running sitcom?
4. Who voiced Raymond Briggs 'Father Christmas' in the Channel 4 animated special?
5. Starring Lenny Henry and Alan Cumming, what was the name of the 1991 BBC modern day retelling of the story Aladdin?
6. Which comedy Christmas song performed by Spike Jones, was a number one hit in the US in 1949?
7. Which show came back for a one-off Christmas special on BBC One in 2007 after a 25-year absence?
8. Which staff member faints at the sight of the Christmas display unit in Are You Being Served?
9. Who delivered Channel 4's Alternative Christmas Message in 1999: Ali G, Homer Simpson or Chris Moyles?
10. Robson Green and Mark Benton starred as competitive brother-in-laws in which 2004 seasonal TV film?
• How did you do? Check your answers here.
Published: 12 Dec 2017
Recent Features
What do you think?