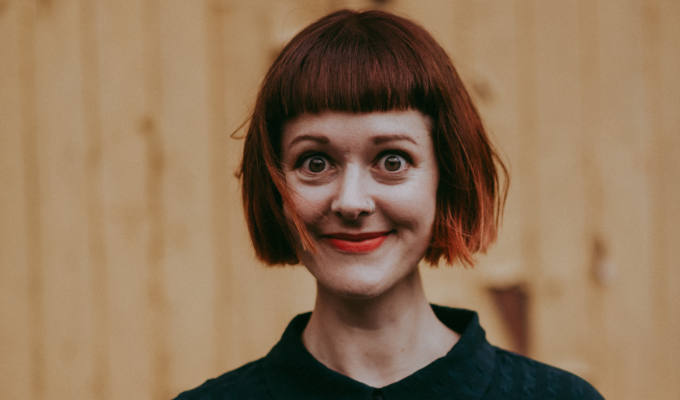 In defence of the TikTok comedian
It was the pandemic that prompted me to download TikTok. Tiger King didn't hold much interest for me. And I didn't have the attention span for the new Adam Curtis film.
I soon discovered – in among the dances, ASMR and adorable dogs – a whole new world of comedy. Being stuck inside during a global crisis had driven us to collectively lose our minds, in a hilarious way.
There were JT Firstman's impressions, Caitlin Reilly's characters, Grace Kuhlenschmidt's surreal influencer spoofs and Uyi Omorogbe, whose running gag was to force his Nigerian parents to listen to emo. Closer to home, I found Killian Sundermann, Munya Chawawa, Eleanor Morton's Edinburgh tour guide 'Craig' and Glasgow's beloved Paul Black.
Being locked down alone with my own thoughts probably accelerated my decision to have a go myself. Since those early uploads, I've built a (modest but loyal!) following for my 'West End mum' character and made new friends and comedy collaborators (like Sophie Rose-McCabe and James Gardner). Unlike some corners of the internet, I've found TikTok to be a welcoming, safe space to experiment. Initiatives like the Funny Women Content Creator Awards have recognised the value of this new wave of comedy.
There are inevitable grumblings - mostly from 'old guard' comedy veterans - about the perceived threat of TikTok to the traditional art of stand-up. You're not a 'proper' comedian unless you've proved your salt by grafting in clubs like everyone else; keeping favour with gatekeepers and hustling for those coveted spots; gigging late into the night and tip-toeing around creeps, who are often actively enabled by those in power (see the allegations against Russell Brand, and countless more).
But what if late nights aren't accessible to you? What if you're a single parent? Disabled? A carer? What if you're a woman who – exhausted by the comedy scene's rampant misogyny – can't face another night in the green room with dudes making the same sexist jokes. What if you're black, gay, trans or part of a community who simply don't feel safe in traditional comedy club spaces? Making jokes from the comfort of your own home is quick, convenient and cheap, while giving you full editorial control.
The algorithm has arguably been more supportive of underrepresented groups in comedy than some promoters. For me, a typical 'TikTok' line-up might include satire from an Irish Gypsy Traveller, post-menopausal Mexican women dancing to 90s dance bangers or Aaron Tichenor performing a deranged form of parkour in 10-inch platforms. This is inherently more entertaining than some of the material I've seen in person.
But what happens when these creators decide to make the (optional) transition from phone screen to stage? Of course, live comedy requires a different skill set. Some TikTokers will be rubbish. Others will uncover a natural talent. The point is, they have a platform and audience that didn't exist before – and the opportunity to hone their craft, like everyone else.
Edinburgh Fringe sales were up this year. Stand up is alive and well. The threat that content creators pose to live comedy is an imagined one. But perhaps what they are doing, is disrupting: shaking up the scene and eroding the structures that blocked them from carving out comedy careers in the first place. And surely that's a good thing.
Like and subscribe for more!
Published: 21 Sep 2023