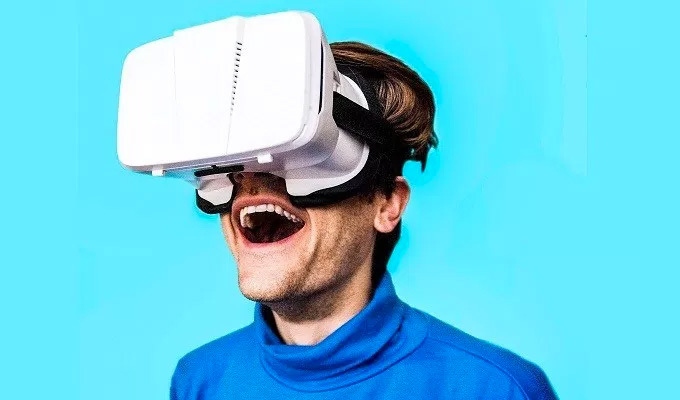 Why I'm turning my phone off this Fringe
Being at the Fringe can feel like walking around a giant, three dimensional version of the internet. You're saturated with advertising, there's plenty of 'free' stuff, you're so over-stimulated you feel constantly drunk (also, you are constantly drunk), and you can't sleep.
Plus, like our online lives, it's addictive. Why else would we all come back, year on year? And when one of our fellow comedians bravely announces that they are taking a year off, we coo around them, congratulatory, as if desperate to learn the secret and get clean ourselves. We can only tolerate these pious, non-self-haters because of the confident knowledge they'll fall off the wagon and come back next year.
Allowing ourselves to indulge in a parallel addiction to our smartphone allows us to play out this same circus on a micro scale, endlessly repeating like an MC Escher painting (who, incidentally, seems to be the architectural inspiration for Edinburgh itself). A circle of tired Fringe performers sat staring at the screens in their laps might look like an oasis of calm, but they are denying themselves relief from stimulation like a nicotine addict going for 'fresh air' in the smoking area. Their expressions are as placid as livestock, but their synapses are rioting.
With a smartphone, checking sales (my own) and reviews (others) quickly becomes as compelling as tracking social media notifications – and just as accessible.
The number of sales reports I downloaded last year was over a hundred - and this was for a pay-what-you-want show! Most people weren't even buying tickets in advance! I can't imagine the insanity succumbed to by performers who rely on the prophecy of presales. Allowing this tool into your life empowers everything that is terrible about being a Fringe performer to have even more of a hold on you.
But I also think it cheapens the experience of being at the festival itself (although I'm sure we'd all like it to be cheaper, am I riiiiiight?) The effect of digital overstimulation on our attention spans has been well documented, and the erosion of our concentration is embedded into the architecture of the web itself. Behind every hyperlink is another door of possibility, the promise of which diminishes our interest in whatever we're currently consuming.
And to use the 'kid in the candy store' metaphor, at the Fringe you find yourself in the world's biggest sweetshop. Try maintaining a conversation, or even a coherent thought, while walking down the Royal Mile. I've emerged from running that gauntlet plenty of times without any idea of where I was trying to get to, but with plenty of flyers for productions of Macbeth.
In this sweetshop, the promise made by our smartphones is the promise that you can eat all the sweets at once. And I've believed that promise, plenty of times. I can't be the only Fringe-goer who has sprinted from engagement to engagement, cursing shows that overrun, eating one pound pies one-handed on the go. How many shows have you sat in while secretly planning where you're going next? How many times have you stopped reading this article to do something else online? Are you still reading this? Is anyone?
We can experience our Fringe like we are scrubbing ahead in a YouTube video: always wanting, never satisfied. It's the terrible cost of convincing ourselves that we are not a creature limited by time.
But if science has proved one thing, it's that there is a limit to the amount of places you can be in at once (that limit is one place). And if you are everywhere at once - if your mind is always occupied by another possibility - then you're nowhere.
And the only thing worse than being at the Fringe is not being there.
So, I'm asking my audience to leave their phones on during my show this year because I hope the experience of this distraction ruining live comedy will remind us all of how it ruins other live experiences - for example, living.
What will actually probably happen is that they'll spend the entire hour checking their email, then leave thinking 'well, that was hard to focus on', and then tweet that to their friends.
But hey, I need the publicity.
• Luke Rollason's Infinite Content is on at Monkey Barrel Comedy at 12:00 daily
Published: 2 Aug 2019
What do you think?