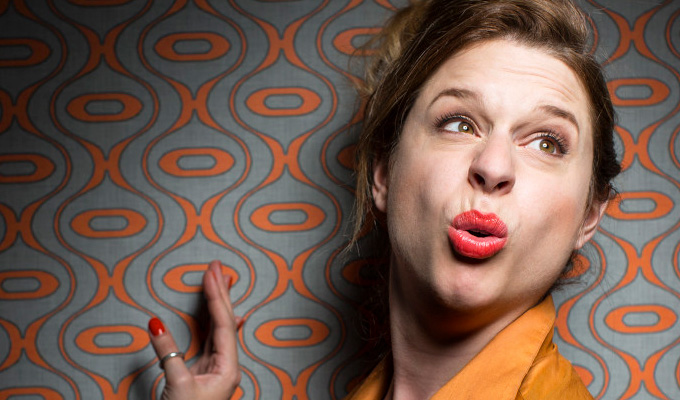 Is alternative comedy making a mainstream comeback?
Look at the comedy listings across London and indeed any major city and you will find a very healthy explosion of deliberate anti-comedy.
As we all know, it's a genre playing with established norms and requiring a discerning and comedy literate audience in order to understand that, well, you know, that bit was meant to be like that.
Indeed, playing with these boundaries of performance is nothing new and harks back to the original censorship of the music halls in 19th Century Britain, because, of course, when you point out the line, it makes it so much more fun to cross.
Doing something odd or saying something politically risque can be more difficult on the actual comedy circuit. It's quite easy for comedians to become frustrated with their club sets. They play up and down the country and well understand the boundaries of where their jokes work and where their political opinions are not welcome (#Kent).
For most comics their set is continually evolving, swapping bits in and out, for some, less so. There's less room to fail now. With so many good comics working on the UK scene, promoters can have their pick, so the margin for error is smaller. I wonder, has this made the quality of the live circuit a bit safer? A bit less challenging? A bit less interesting? Is this why some of the big brands are faltering or failing and the room above a pub is still thriving?
Maybe it's the comedian's fault. Say something slightly interesting and you run the risk of being trolled into oblivion by a fitness trainer from Stevenage called Steve.
When I was growing up *grabs pipe and slippers* comedy seemed different. The brass-necked vitriol of Mark Thomas was omnipresent; late night, black T-shirt, pacing up and down Channel 4, he was just not having it, ANY OF IT! Similarly, a Bill Hicks truth bomb via VHS was never far away (but let's not bring up Ben Elton, we're all disappointed with how that turned out)
Thank God for The Mash Report, but haven't we wanted that for ages? And away from the politically charged, is alternative comedy making a mainstream comeback? Maybe so If we look at the recent bookings of Live at the Apollo.
I've started my own alternative comedy night because I want to change the world with my satire infused inner clown! Or maybe not. I just want to explore my silly side, away from the circuit.
When I first started comedy I was doing stuff about owls and reading silly poems, but I had to adapt. Now I want to go back, I also want to give other club comics the opportunity to do their weirdest stuff and I want to see my favourite weirdos do theirs.
I hope every line-up of Experimentia comedy will be something different and special, a one-off. I know that people want to see more of this, more of the odd, the feminine and the interesting, and less of the middle-aged home-owning bloke moaning about his wife, unless, of course... this middle-aged bloke is a character called Steve from Stevenage by Joz Norris. That I definitely want to see.
• Experimentia starts at London's Live Comedy in Leicester Square this Thursday with guests Alison Thea Skott, Fern Brady, John Luke Roberts and Holly Burn. Doors 8pm, tickets £5.
Published: 6 Mar 2018
What do you think?