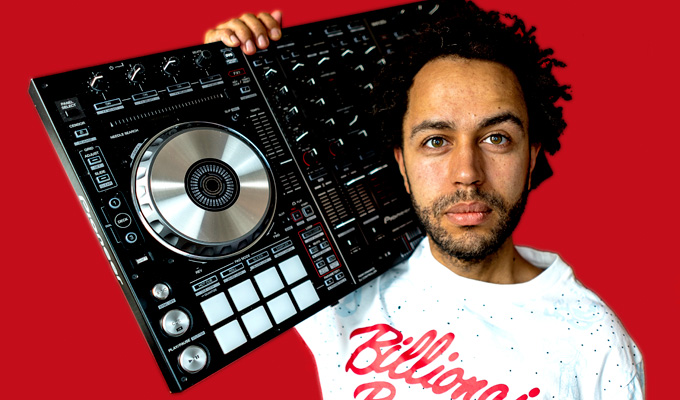 Fringe Clinic #2: Sex
In our continuing series of how to survive the Fringe, medic and comedian Matt Hutchinson tackles the burning issues in festival romance…
If you listened to the sets of many comedians, you could easily believe they are all completely inept when it comes to romance, with as much chance of pulling as a beached tug boat. To be fair, much of the time, you would be accurate, however the Edinburgh Fringe arguably presents a exception.
Some people treat the festival as if it were their second chance at Freshers' week, with hormones and adolescent insecurity replaced by desperation and, well… slightly older insecurity. Like a waving Abu Hamza, hook-ups abound. For some, this may well be the very reason they started doing comedy in the first place.
It's my duty as a member of the fun police (read medical profession) to temper your excitement with a few words of caution. There are a whole host of exotic sounding and universally unpleasant things you can pick up if you're not careful. Also, the social and professional consequences of your exploits can sometimes last significantly longer than the act itself (regardless of what you may brag to your friends).
STIs come in a multitude of forms – they can be burny, weepy, and lumpy (names that didn't quite make the cut for Snow White and the Seven Dwarves). The one thing they tend to share in common is that they are universally unpleasant to have, and tend to look pretty gross: just google 'rampaging genital warts' if you don't believe me (don't google it).
People are even kicking it old school – syphilis is back on the scene. While the hipsters amongst you may find this delightfully retro, it's still advisable to avoid it.
You can't tell who's harbouring what, regardless of who they are. For example, stand-up is becoming more and more popular with those in their twilight years. You know what else is? You guessed it – the clap. STIs are rife in care homes up and down the country, so lord only knows what their more able-bodied counterparts are getting up to. What I'm saying is, trust no one – how heart warming.
Fortunately, there are ample places in the city where you can check for any damage caused by your dalliances. The benefit of visiting the sexual health clinic in a strange city, is that there's almost no chance anyone you know works there. Admittedly the same can't be said about who may be in the waiting room, especially after everyone reads this article and takes my advice. Don't let that deter you though, just pop on that old comedy staple, a fake moustache, and you'll be golden. Bonus for broke comedians, they also tend to hand out free condoms.
I will now impart to you a key piece of advice, nay a rule from medical school: don't sleep with the clientele.
I concede the consequences in medicine for doing this are a lot worse than for a comedian. Nevertheless, the sight of a performer lurking at the end of a gig with questionable intent (or 'vicaring' as I've heard it called) can be more than a little creepy. The same goes for online as well – nothing breaks the fourth wall like them swipe-stumbling across your tragic profile (although I'm aware there are a few notorious exceptions to this rule in comedy).
Many a doctor will also tell you it's not always the best idea to sleep with your co-workers (Just watch Holby City – it always ends in tears). Unless of course you absolutely can't help it, or don't have any better offers. If getting with a fellow comic does finish badly, comedy is a pretty small world, and you will inevitably run into each other at future gigs – you are a comedian, not an actor. You will not be able to fully hide your displeasure. It will be awkward.
Even if things work out, one of you may have a much more successful time in comedy than the other. Then, the most significant thing in the relationship risks getting hurt: your ego.
At the Fringe, if you drink alcohol then your intake is probably likely to increase (you bloody lad you!). I believe someone may have written a similarly insightful, cautionary article about it last year. There is a relationship between risky sexual behaviour and alcohol intake – meaning you're more likely to completely ignore all of the gleaming pearls of wisdom I have just imparted.
Now all of this is a fairly frothy look at what can be a much more serious subject – what kind of doctor makes it to the final paragraph of an article about safe sex without mentioning HIV? (Go on, you try and make it funny!).
If you want to speak to a grown-up about anything, there are plenty available (eg the Terrence Higgins Trust), all of them far more qualified in this area than me. In the meantime, I hope you're all extra lucky this year when it comes to getting lucky (and that I don't get struck off).
• Matt Hutchinson: Mixtape is on at Just the Tonic at the Caves at 13.40. His Twitter is @hutch_up
Published: 11 Aug 2017
What do you think?