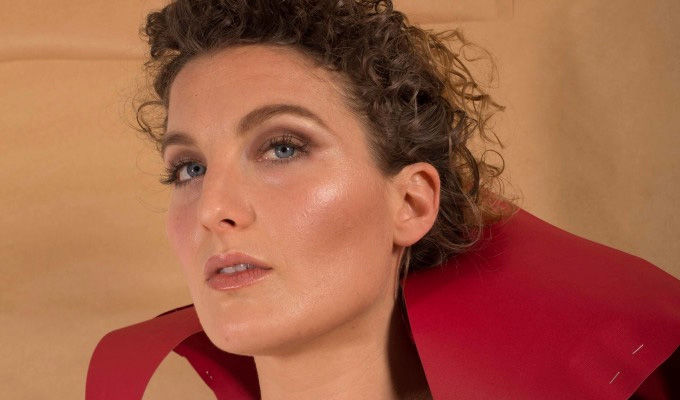 When comedy is not just comedy
Aren't you just meant to be funny? As a comedian, isn't that the whole point of it?
There's a strange parallel snobbery in comedy - where the 'just an hour of jokes' guys will sneer at the 'show with a moral' performers. And reciprocally, the people who agonise over the impact comedy can have, it's takeaway message, the people who will come and tell you that your show meant something to them will assert with great certainty that at a festival like Melbourne or Edinburgh, it's not enough just to be funny. You need to be something more than that.
But how much more?
Hannah Gadsby won Melbourne's top comedy award this year for her show Nanette, in which she announces that she will no longer do stand-up comedy.
She has given a number of interviews about how making jokes about her trauma, and her rage has felt for some time like a betrayal of the depth of feeling she has. That the sense of obligation she feels to metabolise poisonous experiences into light hearted entertainment is both personally difficult and not enough.
A number of comedians I've spoken to have said these things about Hannah's show:
1. that the show is very good
2. that large chunks of it are not funny
3. that the bits that aren't funny, aren't meant to be funny.
I don't know that I agree with Gadsby's underlying broader claim, though of course the reality of her experience of feeling worn and wounded by her creative process is inarguable.
Comedy with difficult topics as a defiance of their horror is a long and fine tradition. Comedians like Mel Brooks and Joan Rivers have long insisted on their right to bring mockery into every taboo forum, from Hitler to the blind.
From a purely technical perspective, all art is about contrast - darkness and light, volume and silence, intimacy and distance. Bringing pathos into a comedy show gives you more dynamic distance to work with, so that the top-note-big-laughs seem so much more of a high, when they're set at the edge of a deep chasm. It's both a trick and a technique - an optical illusion.
Pathos can be criticised for its manipulativeness, but the shows I've seen that stick with me across years are always ones with those darker, more thoughtful shades. Is it comedy? Is it more than comedy? Is it less than comedy?
I think this is a really interesting can of worms, not least because I've (for better or worse) done shows about brutal and upsetting things.
Talking about grotesquely unpleasant and horrifying experiences that are personal, and making those funny or ridiculous is doable - so long as the audience doesn't feel pity for you, you're pretty safe. But when those events inextricably involve my family or people I love, I'm faced with a dilemma. I find it very difficult to make jokes about those things. I tend to do a sort of proximity trick - making jokes around the dark points, both to put them in relief, and to relieve the tension, making big heavy things less daunting for the audience to approach.
Performers like Laura Davis and Richard Gadd, both at the Fringe this year manage something more impressive - diving into the darkness with a head-torch to pull points of light right out of the most impossible existential dread. Daniel Kitson has never steered clear of the intellectual and philosophical depths. Rhys Nicholson, Felicity Ward and Sofie Hagen mine mental illness, trauma and tragedy to gales of laughter. All of these acts are award winning, consistently five-star, cult status comedians. The ones I've talked to take the impact of their comedy very seriously.
You can do light comedy that rides over a dark base - in painting terms, it makes the brightness stand out more. You can use darkness for contrast or stark intensity.
Bad comedians do it too - it's become a trope for hour-long comedy shows that you can set your watch by the 50 minute reveal or tone shift. It can be done well or badly. The question is… is it comedy?
I think good comedy can exist without deep tragedy, or manipulation or self indulgent pathos. I think it can exist without darkness or depth. I just think that without intensity of feeling, comedy can be a bit monochrome.
The comedy that leaves you buzzing and tingling, has something in it that isn't comedy. I think it's the best kind (though of course, I would). It's like how great beauty is often emphasised by points of imperfection (think Tolstoy's princesses or Cindy Crawford's beauty spot or Paris Hilton's voice).
Comedy has an incredible advantage. It's charming and absorbing. People will *listen* to things, with their emotions all hanging out, that they would skim over in real life. Comedy has the magic of art. Comedy has that hook of fiction and feeling, the reason you might be brought to tears and transcendence by a novel or a film where the tragedies on the news leave you dry eyed and depressed. It's the art of making people laugh, but it's also the art of making people care. Laughter is a visceral response. It means that in more than an abstract or intellectual sense, you care.
• Alice Fraser: Empire is on at Gilded Ballon Teviot, 22:00
Published: 7 Aug 2017
What do you think?