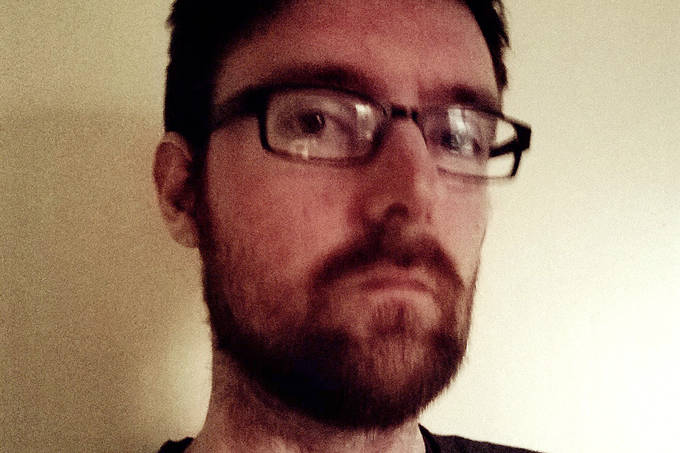 What's wrong with grassroots comedy
There are two major things wrong with Britain's grassroots stand-up comedy scene: not enough quality gigs and not enough coverage
Inevitably, there are hotspots where a dearth of gigs is not an issue, but generally, the comedy community isn't as thriving or expansive as other arts. Its inability to be seen as a true artform by social and cultural commentators and by the public itself ensures this remains true and why it lags behind, say the music industry. Couple this lack of appreciation with a lack of profitability, interest and emerging talent outside of the hotspots, and this is why the grassroots scene is floundering.
While living in Edinburgh I found there was a lack of gigs, lack of information about new acts and lack of enthusiasm from Joe Soap on the street. Joe likes his comedy neatly packaged, technically sound and delivered directly to his fat lazy face on his 42-inch TV.
Joe doesn't want to sit in a dark cellar beside a guy who smells like stale Lamberts, while a teenager dies on stage, the microphone crackle a solemn reminder of how broken this scene really is. Basically, there is no real appetite for the common punter to brave such conditions in order to get his fix, especially if that fix is error-tinged. This is why we need quality in our stand-up comedy nights, no matter how small.
To compound this further, there are not many stages where people new to stand-up can brave a fully receptive audience and perfect their craft. It is hard enough to run an established night in the UK, never mind running one for fresh talent. This, in turn, ensures the lack of the one thing all comedians need to improve: quality stage time.
Don't get me wrong, there are several major cities across the UK where a grassroots scene has been forged and successfully maintained. But these scenes largely go unnoticed in the zeitgeist, unless of course, you seek them out. This does, however, lead me to the second issue: lack of coverage.
For too long there has been a severe lack of media coverage in grassroots stand-up comedy. This is a seemingly universal concern. Apart from a few examples the part-time, local comic just doesn't seem to have a voice. This ties into the social and cultural view of comedy as a 'lesser' art. For me, comedy is one of the most expressive and imaginative artforms. It brings truth to things and speaks directly to our humanity. The comedy and views of a struggling part-time comic are arguably more important than those of the well-established, potentially out of touch, TV comedian. Suffice to say, the lower rungs of the comedy ladder are largely ignored by the media.
I see the modern grassroots comedian as a fish in a puddle of shallow water rather than the elaborate aquarium the TV comics inhabit. The space is confined and the only way to know they're there is by actively looking for them. You might not need to pay to see them but you'll have a hard time finding them in the first place.
Nowhere is this more true in the UK than Northern Ireland, the shallowest of waters.
Most comedians here will never be reviewed. Most are unlikely to make a living out of comedy. Most will probably give up, long before their true potential is ever really explored. Arts funding is being cut beyond belief, stifling the prospect of future initiatives. Regional TV and radio is seemingly in a nightmarish stasis with the same faces and voices since longer than I can remember. The apparent lack of movement in new fresh talent emerging from Northern Ireland is equalled only by the lack of progress within our government.
After recently moving back here, I decided to see what the scene really looked like. I did what any self-respecting comedy fan would do and took to the internet to look for articles, blogs, podcasts and whatever I could find. The resulting searches yielded few returns and I was left at a loss. Yes, there were articles and podcasts out there but these seemed fragmented and lacked any kind of consistency in terms of where they were housed. A podcast here, an article there, but generally speaking, a very under-represented scene.
My first thought was that this disappointment in finding a lack of coverage may directly mirror the constant struggle a local comedian must feel. The thought that there is no wider audience locks acts into a smaller mindset. Acts do their gigs, get their few quid and go home. This surely hampers ambition.
What we need is decent coverage for gigs which will hopefully help match the aspirations of a local comic, bringing their material to a wider audience. There needs to be a proper established Northern Irish comedy podcast, some decent journalism on the scene and reviews of nights and acts that aren't just overseas headliners playing the Waterfront. I hope this is where I can come in.
Over the next few months I plan to write a series of Correspondents articles on Chortle exploring the comedy landscape. I want to interview local promoters, performers and editors about what I see as a failing scene. I know there are some amazing people involved with the Northern Irish circuit and that there has been much hard work and time invested, but I still feel we can do more to galvanise what has been created. We can nurture new talent better and provide a better platform with decent coverage.
I'd like to be proven wrong on all my points and I'm willing to discuss new ideas, concepts and perspectives, and find out from the Northern Irish comedy community where we are and where we go from here.
Comedy is the forgotten artform and we in Northern Ireland, are the forgotten nation of the UK. We've a lot of talent and we a unique perspective and sense of humour that should be a rich commodity. We know how to laugh at ourselves, so comedy is the perfect artform for us. We're a nation run by clowns, after all.
• If you'd like to discuss the Northern Irish comedy scene with Barrie Morgan, or put yourself forward for an interview for this column, email barriemorgan49@gmail.com.
Published: 15 Feb 2017
What do you think?