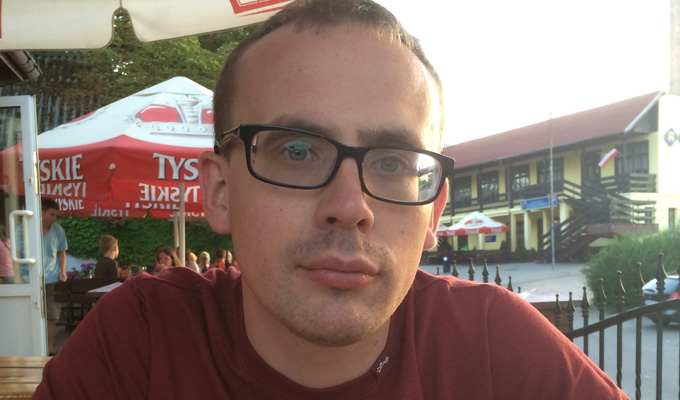 Victoria Wood: An artist of the everyday
I can remember the specific time that I first 'got' comedy. Things had always been funny and jokes had always been enjoyed, but that was not comedy, that was just silliness and things to make you laugh.
I hadn't had much experience with stand-up as a nine-year-old boy but as I watched TV in the early 1990s there was the point where it started to make sense to me. The lady on the screen was talking about her inability to draw; with the exception of when she was on the phone, in which case she could draw a woman with a perm.
Now this might not seem like the kind of joke to blow my tiny mind, but hearing that joke was a revelation to me. This was back in the day of the landline on its own telephone table. On that table there was a Yellow Pages and a notepad and, if you were lucky, there was a pen. If you were luckier still, there was a pen that worked. In our house my mum used to sit on the bottom of the stairs, chatting and idly doodling. She will admit to being far from a great artist, but in that pad on that telephone table you would find dozens and dozens of smiling facing, each with their looped curly perms sat proudly on their heads.
That lady speaking was Victoria Wood. And to me, a schoolboy sat cross-legged in front of the television; it was as if she had just performed the greatest magic trick in history. David Copperfield may have been able to make the Statue of Liberty disappear, but that was miles away, in a totally different world. Victoria Wood must have sneaked into our house and looked at what my mum had scribbled because how else would she have known?
And as she was snooping around she must have been taking notes about everything, because, as I listened, all she spoke about was not only true but specific to us. She was talking about my family. She was talking about our hairdresser. Or the lady in our shop. She was talking about us.
I'm not sure if I was laughing much as I listened to her. I was probably staring in awe; wide-eyed and open-mouthed. Doing what you do when you see proper magic in front of your very eyes; which is to try and work out how on earth it's done. My mind was well and truly blown. And from that point on I understood the reason why people stood on stage and talked about themselves and others. Why they shared their thoughts or their flights of fancy. Making people laugh was just part of it, Victoria Wood was making art. And, ladies with perms aside, Victoria Wood may not have been able to draw, but she was certainly an artist.
She was not just holding up a mirror and reflecting our lives back at us but she was holding up a great big magnifying glass too. Pointing out the tiny details, the nuances and telling us things about ourselves that seem so obvious yet we somehow missed.
Her work, which included sitcoms, plays, songs and TV drama, always focussed on everyday life. And just like life, it featured mundanities and sadness as well as laughter and joy.
As a nation, we were extremely lucky to have Victoria Wood in our lives.
Published: 21 Apr 2016
What do you think?