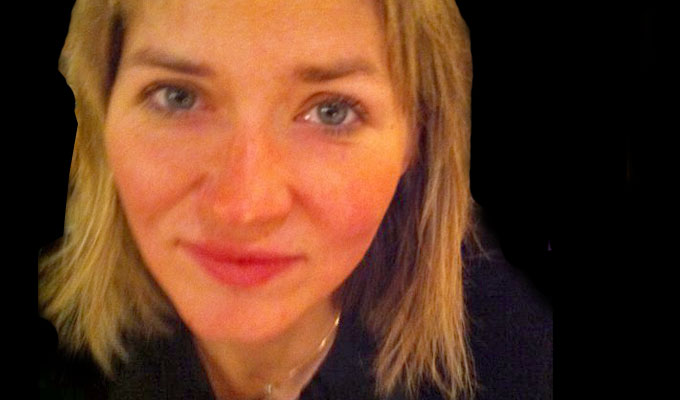 Politics? It's a laugh...
But how do we in Labour combat the narrative of 'scroungers and skivers', 'cheaters and chavs', 'broken Britain' and 'go home' vans? How do we go about bringing people together in one nation? Crispin Flintoff, who founded Stand Up for Labour (Stand Up For Labour) to cheer up some miserable members in his local Brentford & Isleworth constituency party, says, 'Labour needs people to get out, not be isolated or there will be no fighting spirit. Laughter takes people out of the normal and suspends the usual power relations. The switch between comedy and serious politics is powerful as it puts everything in context.'
Gogol's controlling official says in The Government Inspector: 'What are you laughing at?' For us, there is plenty to laugh about. From the most ridiculous narrative of 'bedroom tax' (why not a 'loo tax'?) to our government inspector's checking your marital status for your tax forms.
However, the Stand Up For Labour comedians do not toady to the Labour leadership. Grainne Maguire said Ed Miliband looks like his brother 'through a spoon' and, at the event in Hull, Lucy Beaumont appeared as a character based on John Prescott's wife. (There was a potential problem with this as Pauline Prescott was in the audience, but it was all treated in good humour.) Indeed, self-critique is a must in a political party, whose fundamental difference is precisely the notion of critique.
Many of the Stand Up For Labour political speakers, such as Andy Burnham, Caroline Flint, Stella Creasy, Andy Slaughter, Denis Healey, Hiliary Benn and Sadiq Khan, have managed a joke or two at the beginning of their speech and this has shown them to be far less stuffy and pompous than they can appear in the media. Flintoff argues that 'pomposity penetrates politics. Boris Johnson, for example, has made a career of looking less stuffy and more clownish and Labour can learn from this too'.
Indeed, comedy could be much more effective way of campaigning, and of engaging people to campaign for Labour. Unlike some stultifying branch meetings there are no cliques or factions in Stand Up For Labour events. Crispin says, 'Even in a dinner, cliques stick together but at Stand Up For Labour the focus is on fun, laughter. There is a sense of camaraderie and fellowship between members that is brought out in things, such as applauding the newest member of the party and the longest-serving member of the party. All the bickering disappears and there is a real sense of unity of purpose. This is crucial if Labour is to increase its membership and to keep inspiring members to get active'.
Stand Up For Labour has put on 38 events in the past 14 months from Eastbourne to Edinburgh; Cardiff to Colchester. These events have raised over £15,000 for local parties and as a direct result of these events around 100 people joined the Labour Party. Crispin Flintoff says, 'what we need is 100 nut cases to win this election'.
Stand Up For Labour empowers the Labour Party's cultural side. There are fewer 'working man clubs' in the country, few places where mums and children can come too, only boring and sparse constituency meetings. Merely the fact of posters for Stand Up for Labour on shop windows, cab offices and flyers in cafés gives Labour a cultural presence that has been lacking. It shows that Labour is doing something outside electioneering and that Labour events are fun. Stand Up For Labour can provide an alternative to the faux aspirational culture foisted on us by the television.
Jon Cruddas, at a Labourlist event in Brighton last week, reminded us of the clear-cut dichotomy between Labour and Conservative narratives; hope against despair, critique against stagnation, progressive change against tradition. However, the point is not just to provide an opposite view to Tory reduction, but to restructure the given situation into a new configuration. This is the stuff of democratic politics. To be sure, you needs to decide which side of the barricade you are on, but the most important thing is to attract people to Labour thinking, not to promote it to them. What Stand Up for Labour can enable is bringing this new dimension about which concerns not the concrete judgements but the very way we judge.
There is, after all, not just politics, but the politics of laughter. Laughter is a positive, effective, response to the contingency of experience; (such as being driven out of your home by a 'bedroom tax') an effect that can infuse political judgment and open the possibility of a truly democratic politics. As it can be seen in many Stand Up For Labour events, 'the politics of laughter' really changes the tone of political conversation and thus contributes to democratising politics.
Stand Up For Labour provides a conduit to this real, street politics, that affects people's lives, while in contrast the official Labour Party website has three buttons on the front page: 'volunteer', 'donate', 'join" without much attempt to explain or engage visitors.
Underlining this point is that the Stand Up For Labour comedians often get challenged; a recent event in Basingstoke saw members of the EDL heckling the comedians – one of them even asked stand-up Joe Wells for a fight. He was put in his place by a 78-year-old grandmother who told them all to leave. And they did.
Barking Labour Party put on an event last year in which all the comedians were from different ethnic backgrounds. Crispin Flintoff described this as 'a rainbow billing to annoy the BNP', who have targeted the area in the council elections. Ava Vidal joked about being on an anti-EDL demonstration and someone in the EDL waving at her and saying 'Hi Ava, what are you doing over there?'
Ridiculing the ridiculous can raise political awareness and mobilise members.
• Dr Julia Svetlichnaja is an academic and author of Artistic Practices & Democratic Politics. She is a member of the Labour Arts Dinner and Women's Dinner fundraising committee. For details of future Stand up for Labour events visit standupforlabour.co.uk.
Published: 12 Nov 2013
'I have been terrified by a world that is losing its sense of humour,' Milan Kundera said of the Stalinist terror. In our coalition-led, divided and austeritised reality, we are not laughing any more. In vocabulary and style of political campaigning the current government are sad and hard.
What do you think?