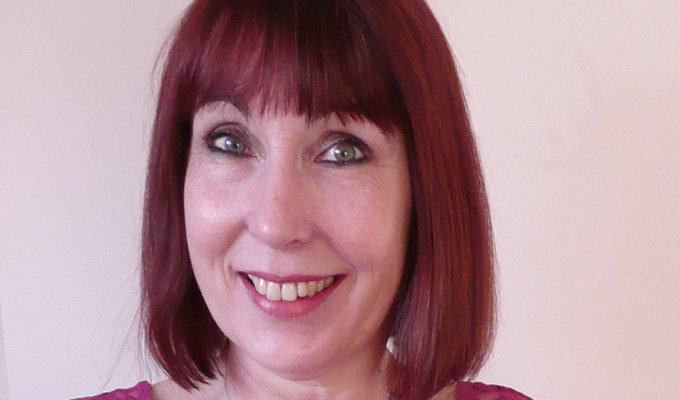 When's it comedy, and when's it bullying?
There are two types of humour – that of the strong against the weak, the type most publicly broadcast – and that of the weak against the strong, by its nature more clandestine and even considered dangerous by those in power.
Comedy is cruel. Kids in the playground know it. The weakest will be picked on and laughed at. The stronger laugh, happy to be in the laughing group and not the laughed-at group.
This laughter's a form of bullying, of keeping people in line. 'Be as we (the ones in power) expect or we'll laugh at you. You'll be ridiculed.'
In the 60s, when I was growing up, it was funny to see a man pushing a buggy. Or a woman driving and a man in the passenger seat.
Men were in power. It was they who set the agenda for what could be laughed at. Not themselves, obviously.
Women were laughed at for having tits or for asserting power (mothers-in-law). Any jokes by women directed against men met with silence. Conclusion: women weren't funny.
Meanwhile, women everywhere, in kitchens, living-rooms, factories, offices were making each other laugh. Humour is their natural medium. A woman's way of relating a story is to make it funny.
Broadcast in the public sphere were the men's jokes, about women drivers and big tits. Women didn't laugh. Their humour remained in the private sphere, potent and caustic.
Occasionally it leaked through – in Tony Warren's Coronation Street scripts. In Hylda Baker's, 'She knows, you know,' in the few lines allotted to Una Stubbs and Dandy Nichols in Til Death Us Do Part and in the exquisite work of Joyce Grenfell.
These days Miranda Hart with her largely female cast and Sarah Millican talking to feisty female guests fill prime-time television slots and show the ground is shifting.
But this weekend at two live comedy shows I attended, two male MCs drew most of their banter from commenting on the body shape and choice of attire of young female audience members, particularly as they walked in and out just before and after the interval.
Three women sitting together who didn't come up to one host's standards – i.e not blonde, slightly older, not wearing revealing enough clothes were designated 'Witches', following the hilarious line, 'A Macbeth production somewhere must be missing three characters'. (Which incidentally had to be explained to the audience.)
Both hosts were aging men, neither particularly attractive, and one obese and sweaty.
The three women in question had paid to come in, sit down and watch a show. To me they were the three Graces for not getting up and walking out. But had they done so they would merely have been moving targets for more of the host's banter.
Women aren't funny. Oh, but they are. They have tits. Ha, ha, ha. And some of them are ugly. Ho, ho, ho.
By being female and dissenting I'm proving I don't have a sense of humour. Just as on the plane home to Dublin when I refused to buy a Ryanair calendar, I proved I was uncharitable.
Maybe if there were more female MCs there would be an equivalent number of jibes about fit or unfit men in the room, though I suspect they would be more subtle, honed by millennia of not being in power. Bullying humour by its nature tends to be one-dimensional.
• Maxine Jones's website is here.
Published: 6 Nov 2013
What do you think?