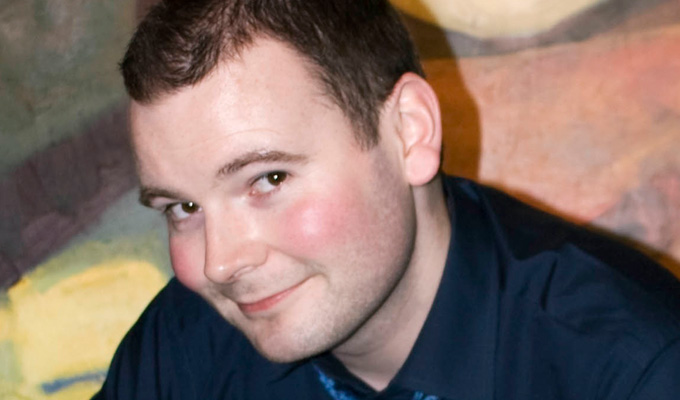 Teddy
Real name:
Ross Craig
Teddy was born and raised in Dunfermline, Fife, but now lives in Edinburgh. He began comedy in 1998 at the age of just 18, after attending the Stand Comedy Club's workshops in Edinburgh. He is now a regular on the circuit, making the final of the Scottish Comedian Of The Year for four years running, from 2007 to 2010, as well as branching out into character comedy with his blue comedienne creation, Senga McInally.
In 2005, he joined Glasgow's Comedy Unit independent production company writing and script-editong on shows such as Channel 4's Freshly Squeezed and BBC Scotland's Offside.
In July 2006 he made his debut on the radio talent, as sidekick to Karen Dunbar on the mid-morning show Karen's Summer Supplement.
Read More