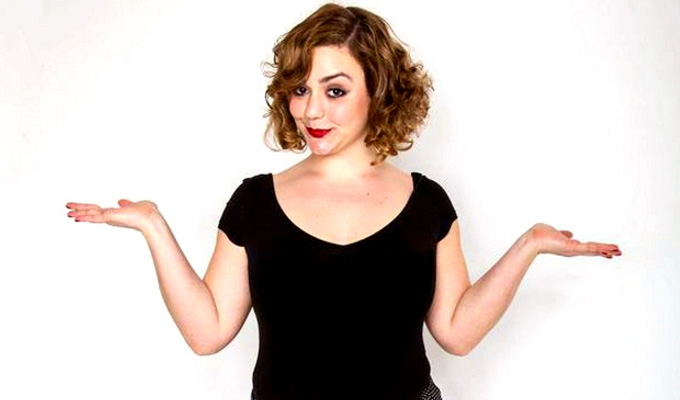 The Stand Newcastle launch gig
Note: This review is from 2011
The backdrop is very familiar, a baby-faced cowboy, holding a gun to his head. Only one thing is different – there's a temporary 'wet paint' sign tacked to the corner.
This is the Stand's newest venture, a 300-seat club in a reasonably intimate Newcastle basement, below a bar and what will be a swanky smoking terrace. There are a few finishing touches to be completed, but tomorrow the venue will officially open its doors and join the company's much-respected clubs in Edinburgh and Glasgow.
Despite the comedy boom spawning ever-increasing numbers of tours and pub gigs, the opening of a purpose-built comedy club is still a rare occurrence. And Newcastle is a perfect place for The Stand's expansion, filling an obvious gap in the market between the Hyena provision for rowdy stag-night-style audiences and the smaller, or more occasional, gigs around town.
Following his £750,000 investment in the site, Stand director Tommy Sheppard says his aim is nothing less than having 'the best comedy venue in England'. And last night, just a couple of hours after the building was signed off as being fit for purpose, the ball was set rolling with a private preview night.
As compere, Jo Caulfield was the first comedian ever to take to the venue's stage. And her historic first word, to mark this momentous occasion? An awe-struck 'Fuck!'
Amid jokes about reality TV shows and the relaxed attitude of Greggs staff to customer niceties, she introduced some of the local and/or Scottish talent that will be fixtures at the club over the coming months and years.
First up was Vladimir McTavish, a comic with close links to the Stand, having performed on opening night at both the other venues, too. You couldn't accuse him of being too adventurous with gags about what he looks like or Susan Boyle, but he's an eminently likeable bloke, who gets plenty of laughs from hitting the punchlines hard.
John Scott, a Scotsman now living in Newcastle built on that atmosphere, largely through the sheer number of local gags and references he crammed into his brief set, such as jokes about the glut of bridges across the Tyne, or a Geordie version of Bohemian Rhapsody.
Scott will be one of the regular, local comperes of the Red Raw new act night, to be held on Wednesdays, alongside Tony Jameson, John Smith, George Zach and Nicola Mantalios-Lovett. Chortle has previously compared the latter to Sarah Millican – both in accent and material – and that again proved to be true tonight, as she quipped about her appearance and chatted casually about sex in a charmingly self-deprecating way.
Four-strong improv group The Suggestibles didn't really have time to stand out. They played the established game 'Die!' – in which they take turns to pick up a story until someone fumbles and is eliminated from the round – reasonably well, but the change of style from stand-up didn't really strike a chord with the audience.
Next up, local hero Simon Donald, who was welcomed with a deafening cheer after being introduced as the co-founder of Viz. His character Barry Twyford has, unsurprisingly, a similar sense of humour to the magazine, using Geordie street slang in an apparently straight-laced questionnaire, in a juxtaposition that works well.
Continuing to play up the local pride was headliner Gavin Webster, who will have a Sunday night residency here, emphasizing his 'ordinary bloke' credentials by translating Geordie patter in to Queen's English, and stressing that he has proper jokes – a word he gives at least a couple of extra syllables to. Indeed, there are some delightful non-sequiturs in his quirky but no-frills set.
Before this gig, Webster sang the praises of the new venue, saying: 'The way the Stand allows you to develop distinctive ideas will give me and all the other acts based in the North East a huge boost, and will give the people of Tyneside and beyond a club that reflects the culture and the humour of the area.
'This is definitely our moment. We've finally got a club that we Geordie comics can call our own.'
Champion.
Read More
Published: 26 Oct 2011
History will be the ultimate judge, but this did not…
26/08/2011
Agent
We do not currently hold contact details for Nicola Mantalios-Lovett's agent. If you are a comic or agent wanting your details to appear on Chortle, click here.