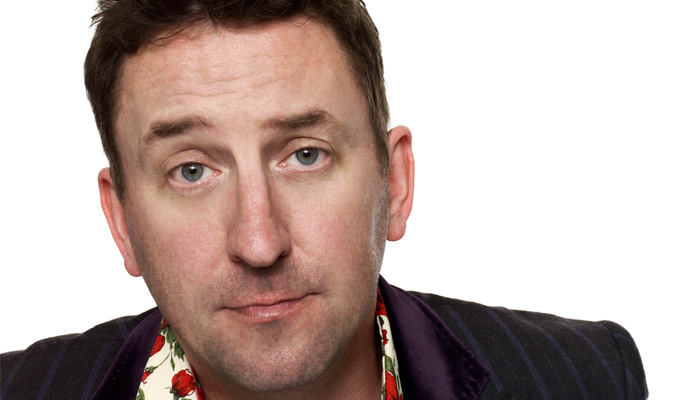 Lee Mack
Real name:
Lee Gordon McKillop
Born in Blackburn and raised in Southport,
Lee Mack
started in comedy after a series of casual jobs, including stableboy and working in a bingo hall. His first taste of stand-up came as a Pontin's bluecoat.
His frist experience of the wider circuit came in 1994, when he did his first open mike slot while a student at Brunel University, West London. Within 18 months, he had won the So You Think You're Funny new act competition at the 1995 Edinburgh Fringe and become a full-time comedian.
In 1996, he returned to the festival as part of an ensemble show, Gagging For It, and the following year he performed the solo show Return Of The Mack. He had some level of fame by then, having hosted the Channel 4 stand-up show Gas, but found the experience of performing alone disheartening.
So in 1999, he teamed up with Catherine Tate and Dan Antopolski for the Fringe sketch show Lee Mack's Bits, and the 2000 follow-up was nominated for the Perrier. On the strength of that, Mack became one of the key players in ITV's The Sketch Show, which ran from 2001 to 2003. He was the only member of the UK cast to feature in the short-lived American remake, introduced by Kelsey Grammer, in 2004.
The following year he landed the job of host on BBC One sports quiz They Think It's All Over, taking over from Nick Hancock. But the programme was cancelled after one series with Mack in the chair.
He then moved to sitcom, premiering the traditional studio-based Not Going Out on BBC One in October 2006, at a time when that style was thought to be dead. The show returned for a second series in September 2007 and a third in January 2009. It has won Rose d'Or and Royal Television Society awards.
Mack is also a team captain on the BBC One panel show Would I Lie To You?
Read More