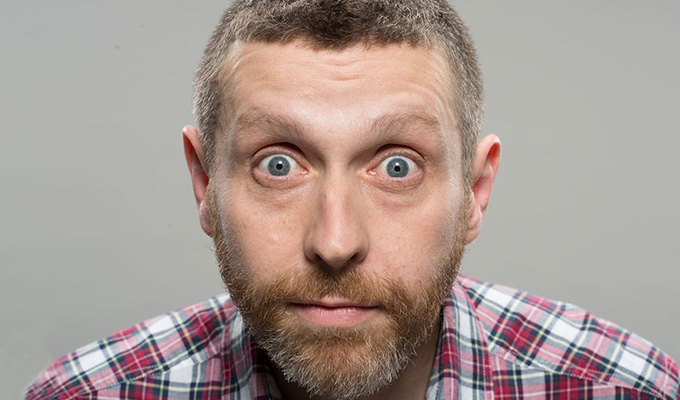 Dave Gorman
Date of birth:
02-03-1971
Dave Gorman started stand-up in 1990, when still a teenager, after dropping out of his mathematics course at Manchester University. But it took five years for him to start gaining recognition, hosting both the Comedy Zone showcase at the Edinburgh Fringe and appearing on Granada's Stand-up Show in 1995. Writing work began to come in, and he worked on Jenny Eclair Squats, The Fast Show and the Mrs Merton Show.
In 1998, he performed his first solo show, Reasons To Be Cheerful, deconstructing the lyrics of the Ian Dury song, which he followed the next year with Better World, in which he asked local newspaper readers how he could improve the world, then acted n their suggestions. This documentary-style show came into its own in 2000's Are You Dave Gorman? in which, egged on by flatmate Danny Wallace, he travelled the world to try to find 52 namesakes.
Are You Dave Gorman? was nominated for the Perrier award, and won the HBO Comedy Jury Award for Best One Person Show at the US Comedy Arts Festival in Aspen Colorado. It was subsequently made into a BBC Two series, The Dave Gorman Collection, and a successful book.
His second TV series, also broadcast on BBC Two, was Dave Gorman's Important Astrology Experiment, a cod-scientific test to see if he could improve his love, health, and wealth over six episodes if he followed his horoscopes. His twin brother Nick, completely ignored the astrologers, so acted as a control.
In 2003, he embarked on another bizarre quest; this time tracking down people responsible for Googlewhacks - web pages that contain a unique pairing of words, so they are the only result returned when you type the phrase into the search engine. The show, which virtually drove him to a nervous breakdown, started at the Melbourne International Comedy Festival, transferred to Edinburgh and a UK tour, and again spawned a bestselling book as well as a live DVD.
Since 2005, Gorman has also hosted the Radio 4 show Genius, in which members of the public submit their brilliant ideas to be put to the test, which transferred to BBC Two in 2009. He has also starred in Rob Brydon's Annually Retentive, a show showing a behind-the-scenes view of a fictional comedy panel game, as himself.
In 2007, he released his documentary feature film, America Unchained, in which he tried to cross America without using chain restaurants, hotels or gas stations. Again, a book accompanied the film.
In 2009, he announced a return to more traditional stand-up - but cycling between the 32 venues in his UK tour.
Read More